Processes
Larry Ferlazzo's Websites of the Day...
I've been publishing guest commentaries on all the changes this year in International Baccalaureate Theory of Knowledge classes, and you can see them all here. And here's another one! Today's piece is from Brad Ovenell-Carter. Brad is the director of educational technology and TOK department head at Mulgrave School, an independent, coed K12 IB World School in Vancouver, Canada.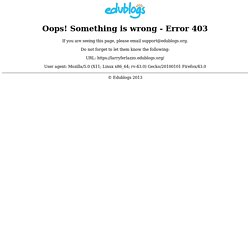 Online - Writing Tools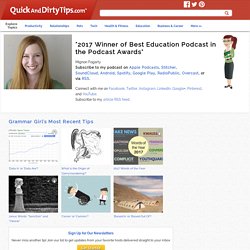 Mignon Fogarty is the creator of Grammar Girl and the founder and managing director of Quick and Dirty Tips. A magazine writer, technical writer, and entrepreneur, she has served as a senior editor and producer at a number of health and science web sites. She has a B.A. in English from the University of Washington in Seattle and an M.S. in biology from Stanford University. Mignon believes that learning is fun, and the vast rules of grammar are wonderful fodder for lifelong study. She strives to be a friendly guide in the writing world. Her arch enemy is the evil Grammar Maven, who inspires terror in the untrained and is neither friendly nor helpful.
: Quick and Dirty Tips ™
Writing Tips for Fiction Writers
Writing a Synopsis – Condensing Your Novel Writing a synopsis is one of the most daunting chores a writer must face. After spending months lovingly crafting a complex plot, realizing and nurturing a cast of characters and... Fiction Factor is BACK! Yes, it's true. After such a long hiatus, Fiction Factor is finally coming back!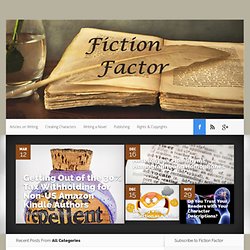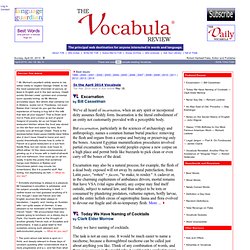 Mr. Morrow's excellent article seems to me rather oddly to neglect George Orwell, to me the most passionate chronicler of penury, at least in English and in the last century. Orwell avoids Sinclair Lewis' cynicism and universal scorn (quickly boring, as Mr.
The Vocabula Review - August 2010 - Table of Contents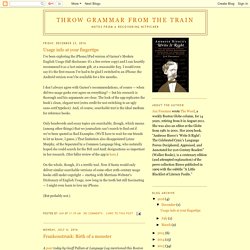 "Cancel" was spiking today in online searches at Merriam-Webster, @KoryStamper reported on Twitter, no doubt because of all the weather-related flight cancellations. That reminded me of a minor but interesting usage debate that I covered, possibly in more detail than it deserves, in The Word. Here's the column, from the Sunday Globe of Dec. 11, 2005. Cancel those reservations After a natural gas explosion in Lexington last month, the Globe reported that a special Town Meeting had been "canceled and rescheduled for tonight."
Throw Grammar from the Train