Processes
Larry Ferlazzo's Websites of the Day...
Last week, I shared a few of the "What If?" history project my IB Theory of Knowledge students created and added them to The Best Resources For Teaching "What If?" History Lessons. Students just completed a simple evaluation of the project, and I thought readers might be interested in what they thought of it.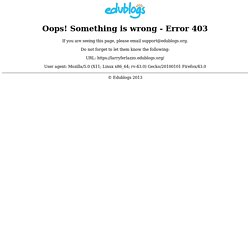 Online - Writing Tools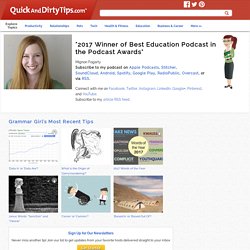 Mignon Fogarty is the creator of Grammar Girl and the founder and managing director of Quick and Dirty Tips. A magazine writer, technical writer, and entrepreneur, she has served as a senior editor and producer at a number of health and science web sites. She has a B.A. in English from the University of Washington in Seattle and an M.S. in biology from Stanford University. Mignon believes that learning is fun, and the vast rules of grammar are wonderful fodder for lifelong study. She strives to be a friendly guide in the writing world. Her arch enemy is the evil Grammar Maven, who inspires terror in the untrained and is neither friendly nor helpful.
: Quick and Dirty Tips ™
Writing Tips for Fiction Writers
Writing a Synopsis – Condensing Your Novel Writing a synopsis is one of the most daunting chores a writer must face. After spending months lovingly crafting a complex plot, realizing and nurturing a cast of characters and... Fiction Factor is BACK! Yes, it's true. After such a long hiatus, Fiction Factor is finally coming back!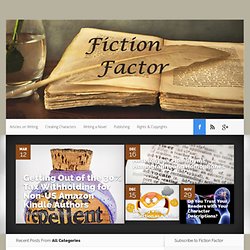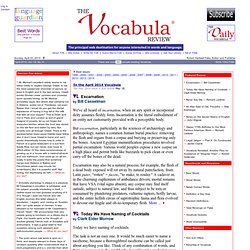 I do not own a Kindle, Nook, or iPad, and I have no intention of purchasing one either. That is unless the makers enable a user to highlight a passage and copy it the way I print from an email or web document. Until that happens, I'll continue to invest in print media.
The Vocabula Review - August 2010 - Table of Contents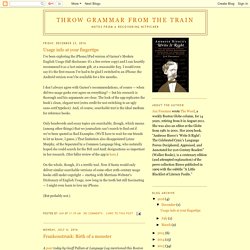 "Cancel" was spiking today in online searches at Merriam-Webster, @KoryStamper reported on Twitter, no doubt because of all the weather-related flight cancellations. That reminded me of a minor but interesting usage debate that I covered, possibly in more detail than it deserves, in The Word. Here's the column, from the Sunday Globe of Dec. 11, 2005. Cancel those reservations After a natural gas explosion in Lexington last month, the Globe reported that a special Town Meeting had been "canceled and rescheduled for tonight."
Throw Grammar from the Train