Chicken
Sous Chef Recipe Clipper - Chicken Francese
Chicken Pot Pie Soup
Skinny Chicken Pesto Bake
As you can tell, we here at Brit are pretty excited there's an entire month dedicated to the Grilled Cheese Sandwich . Let's just say we've had no trouble celebrating. Our latest grilled cheese creation is courtesy of Jaymee Sire at e is for eat . She took a popular Italian dish and sandwiched it in a soft deli roll to get Chicken Parmesan Grilled Cheese.
Chicken Parmesan Grilled Cheese - Hello Brit - Food
The Bush's Grillin' Beans /Pioneer Woman Recipe Contest is nearly closed. I'm getting tremendously excited for the big cookout next month, when the recipe contest winners (and their guests) will travel to the ranch, cook their winning dishes on camera (I'll share the videos here), and enjoy a cookout on the ranch—Oklahoma style. The recipes submitted so far are ridiculously scrumptious-sounding.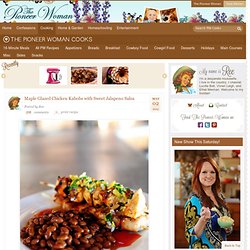 Maple Glazed Chicken Kabobs with Sweet Jalapeno Salsa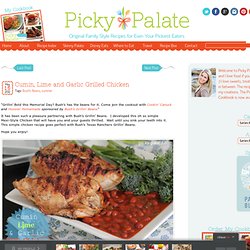 2-3 pounds chicken pieces on the bone 1/4 cup extra virgin olive oil 1/2 teaspoon kosher salt 1/4 teaspoon freshly ground black pepper
Cumin, Lime and Garlic Grilled Chicken
Chinese Honey Chicken | Chinese Honey Chicken Recipe
It is undeniable that Chinese Honey Chicken and the American chicken nuggets with honey dipping sauce have one thing in common. It is popular, makes a great finger food and can easily please everyone of all ages, even the most picky eaters, like kids. So, how do you like yours?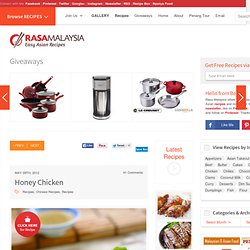 Note: Since this recipe is featured on the Food Network episode this morning, I'm bringing it to the front for easy reference. This really is one of my favorite recipes here on The Pioneer Woman Cooks, and I regularly hear from people who've made it with great success. Crowd-pleaser!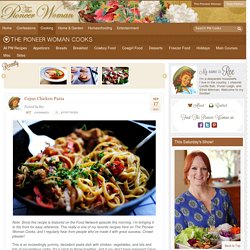 Teriyaki Turkey Burgers and Homemade BBQ Sauce | Grilling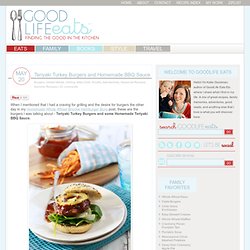 Teriyaki Turkey Burgers and Homemade BBQ Sauce Burgers , Grilled Meats , Grilling , Main Dish , Poultry , Sandwiches , Seasonal Recipes , Summer Recipes | 22 comments When I mentioned that I had a craving for grilling and the desire for burgers the other day in my Homemade Whole Wheat Brioche Hamburger Buns post, these are the burgers I was talking about - Teriyaki Turkey Burgers and some Homemade Teriyaki BBQ Sauce.
Sweet and Sour Chicken
Chicken Scaloppini Limone
A caramel sauce coats sautéed chunks of boneless chicken in this unique sweet-and-savoury Chinese-style dish. Serve with rice to enjoy with the extra sauce. Ingredients 1 lb (500 g) boneless skinless chicken thighs or breasts 1 bunch green onions 1/2 cup (125 mL) granulated sugar 1/4 cup (60 mL) low-sodium soy sauce 8 cloves garlic, minced 1 tbsp (15 mL) toasted sesame seeds (optional) Pepper and vegetable oil Preparation
Garlic Caramel Chicken recipe - Fresh Juice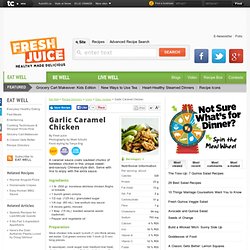 I have had the idea to do buffalo chicken stuffed potato skins for a long time now and what better time to pull out the skins than for the the big football game? The basic idea was to stuff some potato skins with chicken in a buffalo hot sauce along with cheese and baked them until the cheese melts and gets all nice and bubbly. I mean you really cannot got wrong with spicy buffalo chicken covered in melted cheese right? I started out by baking the potatoes until the insides were tender, though you could always save some time by microwaving them.
Buffalo Chicken Potato Skins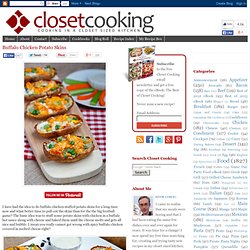 Whole Chicken in a Slow Cooker
Whole Chicken in a Slow Cooker My friend piqued my curiosity when she told me about her co-worker bringing in a slow cooker to work with just a whole chicken and slow cooking it for an entire day. She often brought her slow cooker in with some kind of concoction so she could bring dinner over to her friend's house who was going through chemotherapy treatment. What a great friend, I'm sure her friend appreciated it. My friend told me their office often smelled really good during these days. So when I was on the hunt for a chicken slow cooker recipe, I googled and found this one.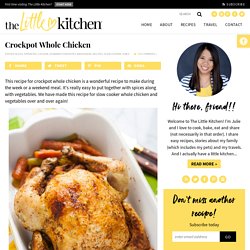 Lately I have been craving for some Tex-Mex flavours and in particular for something with plenty of ooey gooey melted cheese! Quesadillas fit the bill and I was thinking about chicken fajita style quesadillas filled with grilled chicken along with sauteed onions and peppers. These quesadillas would be a great way to use up some leftover chicken fajitas but it is definitely worth it to whip up a batch just to make them!
Chicken Fajita Quesadillas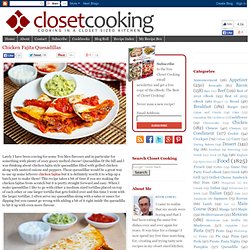 K, I know this chicken looks like a cheesy, bacon-y, hot mess… and it is. You will love it! I adapted this recipe from Top Secret Recipes and made a few changes of my own. If you would like to grill the chicken instead of pan-fry it… do it. It tastes awesome that way too!
Our Version of Outback's Alice Springs Chicken
Ginger Infused Honey Chicken Here's another easy prep recipe that is full of flavor and versatile enough to be served over a bed of brown rice or quinoa, made into a lettuce wrap or added to a salad. Print Ginger Infused Honey Chicken Yields: 4 servings | Serving size: 1/4 of recipe| Calories: 312 | Previous Points: 7 | Points Plus: 7 | Total Fat: 12 gm | Saturated Fats: 2 gm | Trans Fats: 0 gm | Cholesterol: 76 mg | Sodium: 315 mg | Carbohydrates:16 gm | Dietary fiber: 1 gm | Sugars:14 gm | Protein: 24 gm
Ginger Infused Honey Chicken
Easy Hot Wing Recipe
Buffalo Chicken Club Sandwich
As many long time readers are aware, I am a big fan of buffalo chicken wings and I have been having fun experimenting with spinning the flavours of the buffalo chicken wings in different dishes. After having one too many boring chicken club sandwiches at a restaurant I have also been on a kind of mini quest to come up with tasty new chicken club sandwich recipes. The idea to combine the two dishes seemed not only natural but really tasty and thus the buffalo chicken club sandwich was born! The basic chicken club sandwich normally consists of the chicken, bacon, lettuce, tomato and mayonnaise and I was thinking that coating the grilled chicken breast in buffalo hot sauce could only make things better. In addition to the buffalo hot sauce, I included some crumbled tangy blue cheese to finished the sandwich off and I served it with a side of carrot and celery sticks along with a blue cheese sauce for dipping.
Parmesan Crusted Chicken: Hellmann's Chicken Change-up
These quick and easy chicken breasts get their crunchy coating from mayonnaise, parmesan cheese and bread crumbs. For taking mere minutes to throw together the results are impressive. The inside stays juicy, tender and succulent, the coating crispy and flavorful. So good this was I ended up making them twice in one week! The first time I used bone-in chicken with the skin on and the result was just like fried chicken.
BBQ Beer Chicken, in the Crockpot!
My mom might be one of the only moms who didn't ever make our meals in the crockpot, in fact, I don't even know if we owned one… This is not to say my mom was a some sort of chef, on the contrary, my friends. One day a week she made a trough of pasta, left it on the stove, and all week we dished out our meals worth (I always drenched mine with butter and parm, yum!). It's no wonder I EVER learned how to cook, no really, it's actually a miracle! Cooking in general, let alone in a crockpot, was preeeeeetty much foreign to me and I had a total fear of the crockpot. I know, it's a stinken crockpot, scared of it, really JULIA! But it's the truth, I didn't totally understand how they worked.
Fried Chicken Recipe
Fried Chicken Sandwich with Slaw & Spicy Mayo Recipe
Chicken Parmigiana Burgers Recipe
Chicken Piccata
Tequila Lime Grilled Chicken
Buffalo Chicken Chili
Chicken Tikka Masala Recipe at Epicurious