Home
Basic Construction And Carpentry Techniques. How to Finish Drywall: 18 Steps to Smooth Joints. There are few home improvement tasks greeted with more dread than finishing drywall.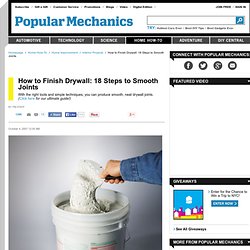 If you're like most people, you hope that you've already done your last finishing job. Unfortunately, if you enjoy working on your home, you are bound to be confronted by this task again. So it's worth your while to check out the tips and techniques we discuss here. Before You Begin. How to Build a Pergola - DIY Building a Pergola. Here's a structure that won't provide shelter from wind or rain, and is only marginally better when it comes to the midday sun.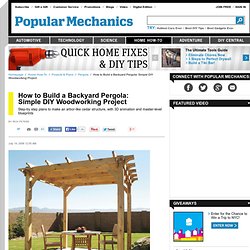 So, why build it? Because in the absence of walls and a roof, it defines an outdoor space without constraining it. Make It Right® | Holmes Inspection. Lowe's Home Improvement: Appliances, Tools, Hardware, Paint, Flooring. Home Improvement Made Easy with New Lower Prices | Improve & Repair with The Home Depot. Doctor Reviews & Contractors Ratings - Find a Doctor or General Contractor | Angie's List. Angies List Blog | Advice to find the best contractors and doctors | Angie's List - Angie's Blog.
---