Sociala media
Presentkort i Karlstad: Spara upp till 70% med din Groupondeal i Karlstad
Personliga tränare hjälper människor att klara stora utmaningar, såsom att genomföra marathonlopp, börja träna regelbundet eller undvika att dra osmakliga skämt vid arbetsintervjuer.
Hans-olof Hagberg på Netlog
Google Introduces Facebook Competitor, Emphasizing Privacy
I wanted to wait a bit because it seemed like it'd be more interesting to listen to all of you. There used to be a name for what I was doing, "lurking" -- it dates back to a very different time in the net's history, when usenet and mailing lists were the main forms of communication.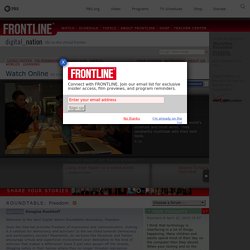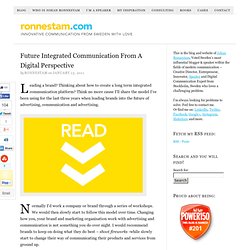 Integrated Communication and Advertising From A Digital Perspective
Leading a brand?
Curation: The Next Big Thing?