Cycling
Road ID® Products: the Wrist ID Sport, Supernova, Accessories, Apparel Cycling & Gift Cards. Available Styles: If you are a runner, cyclist, triathlete or just a person who doesn't sit on the couch all day, Road ID is for you.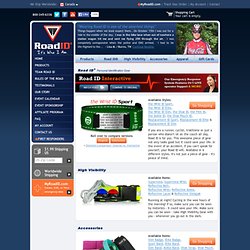 This awesome piece of gear not only looks good but it could save your life. In the event of an accident, if you can't speak for yourself, your Road ID will. Available in 6 different styles. It's not just a piece of gear - it's peace of mind. Untitled. Beautiful Bicycle: Sönkes' NOS Cinelli Laser. Beautiful Bicycle: Sönkes' NOS Cinelli Laser Apr 16, 2012 Photos by Robin Nilssen Yeah, go ahead and file this under "oh my fucking god".
So it seems that a plane, loaded with NOS Cinelli Lasers crash-landed in Stockholm many years ago. On an epic journey through the forests, in search of ancient runes, Sönkes came across the mangled vessel, only to find all of the bikes were destroyed, save for one. He took it home and found it to be in incredible, NOS condition. Brick Lane Bikes. FollowMe Tandem Coupling. How To Wear A Cycling Cap. As cycling continues to boom I feel that it's part of my duty to educate and inform on the finer details of the sport.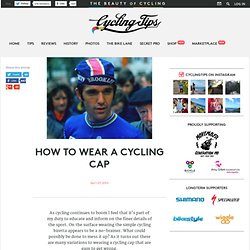 On the surface wearing the simple cycling biretta appears to be a no-brainer. What could possibly be done to mess it up? As it turns out there are many variations to wearing a cycling cap that are easy to get wrong. First, The Death Of The Cycling Cap. Folding Travel Bikes using S and S Machine Bicycle Torque Couplings™ Builder Profile. President, Lennard Zinn Author of the best-selling books: -"Zinn and the Art of Mountain Bike Maintenance" -"Zinn and the Art of Road Bike Maintenance" Also senior technical writer for VeloNews and velonews.com The biggest frame builder in existence builds big frames.
Makes big sense! At 6'6" Lennard Zinn knows what it takes. Light, strong, stable and comfortable custom road and mountain bikes for people from 6'3" and up. If you are over 6'3", our Big and Tall Custom Bike may be the bicycle you have dreamed of but thought could not be found. You are well aware of the difficulties in finding a bicycle to fit you and perform well. S&S Couplings. All sizes | S&S Couplings.
Balance Bikes - buy a Balance Bike.
Thessaloniki Cycle Chic. Vélocouture. Specialized FSR XC Comp Review. Specialized's FSR suspension design has been around, in one form or another, for about 15 years.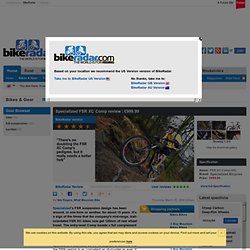 It's a sign of the times that the company's mid-range, trail-orientated FSR XC bikes now get 120mm of rear wheel travel. The entry-level Comp boasts a full complement of Specialized kit, a Shimano transmission, and X-Fusion shock and RockShox fork pairing. Ffffixas. Recumbent. CyclingNews - Τα πάντα για την ποδηλασία. Home: rembetis Historische Fahrräder - Vintage Bikes - An-und Verkauf. Wallingford Bicycle Parts www.wallbike.com. Cycles of Yesteryear Home Page. Cyclist Friends - Η ποδηλατική μας παρέα.
---