Conference
TechCrunch Disrupt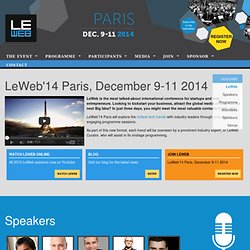 LeWeb is the most talked-about international conference for startups and web entrepreneurs. Looking to kickstart your business, attract the global media or discover the next Big Idea? In just three days, you might meet the most valuable contacts of the year. LeWeb Paris is back in Paris December 09-11 2014, gathering today's brightest technological innovators and visionaries, we will explore several market segments and their potential trajectory, as well as technology as a whole.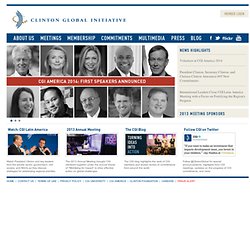 Watch President Clinton and key leaders from the private sector, government, civil society, and NGOs as they discuss strategies for addressing regional priorities. The 2013 Annual Meeting brought CGI members together under the annual theme of "Mobilizing for Impact" to drive effective action on global challenges. The CGI blog highlights the work of CGI members and shares stories of commitments from around the world.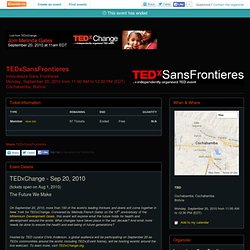 TEDxSansFrontieres - Innovation - Entrepreneurship- Eventbrite
Invalid quantity. Please enter a quantity of 1 or more. The quantity you chose exceeds the quantity available. Please enter your name. Please enter an email address.
Jan 22 – Feb 1, 2015 Park City, Utah Sundance Film Festival 2014 Submit Your Film • Press Center • Donate April Now Playing: Jim Jarmusch's Only Lovers Left Alive and more Read More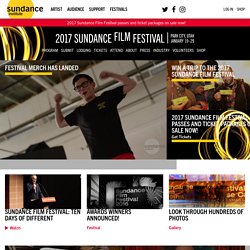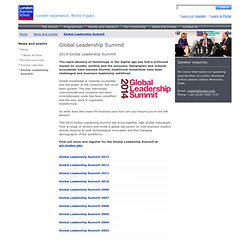 Global Leadership Summit 2011 | London Business School
The rapid advance of technology in the digital age has had a profound impact on society, politics and the economy. Geographic and cultural boundaries have become blurred, traditional hierarchies have been challenged and business leadership redefined. Global knowledge is instantly accessible and the power of the consumer has never been greater. The way individuals communicate and consume has been revolutionised, scale has been amplified and the way work is organised, transformed. So what does this mean for business and how can you ensure you're not left behind?