General
Connect but can not access the internet? HELP [Solved] | Kioskea.net. I have also been bothered by this problem....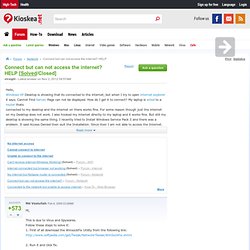 I tried scanning my computer with Nod32 and the problem was solved by deleting 2viruses.... After a day the Problem has come back and so I tried scanning my computer again... Windows Metro Style Apps Developer Downloads. Newest downloads Ready to increase your reach?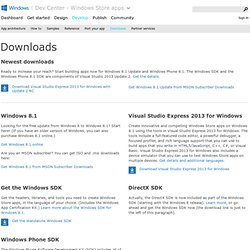 Start building apps now for Windows 8.1 Update and Windows Phone 8.1. YOU ARE LISTENING TO V.I. RADIO. Warminster weather forecast. Out of Milk - Shopping List.
---