AquaPonics
Aquaponics—Integration of Hydroponics with Aquaculture
This hydroponics style system uses no chemical fertilizers, creates no toxic waste to dispose of and is simple to build and operate.
How to Create a Deep Water Culture Aquaponics System
Aquaponics Systems
Aquaponics Basics
Portable Farms™ Aquaponics Systems
Go green with sustainable aquaponics | Bukisa.com
Aquaponics is the marriage of Aquaculture and Hydroponics to make a totally organic closed loop system that requires no chemical fertilizers and is environmentally friendly and safe!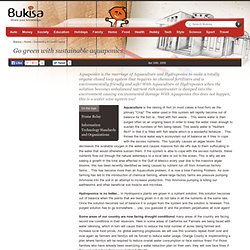 The Raft Method
The Raft System An (abbreviated) article from the Aquaponics Journal Lettuce in raft aquaponics
Closed Environment Agriculture
CEA - Closed Environment Agriculture By Erik Biksa A closed growing environment differs from the traditional grow room set-up in that it does not "connect" to the external environment and runs on a closed loop. Typically, grow room air is vented to the outside while outside air is drawn in to replace the air being evacuated.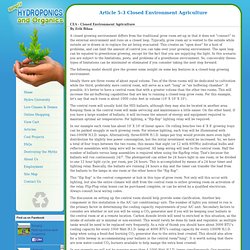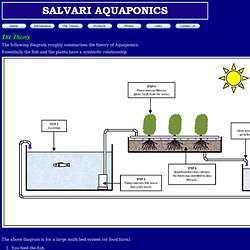 The Theory The following diagram roughly summarises the theory of Aquaponics. Essentially the fish and the plants have a symbiotic relationship.
Salvari - Introduction
EZ Farms & Fish -- Organic Aquaponic Gardening in the SF Bay Are
free pvc greenhouse plans
The Hanging Gardens of Babylon » Eli Zabars Rooftop Greenhouse