Linux
How To Build PHP 5.5 (PHP-FPM & FastCGI) With ionCube Loader, Zend OPcache And APCu For ISPConfig 3 (Debian Wheezy) Since ISPConfig 3.0.5, it is possible to use multiple PHP versions on one server and select the optimal PHP version for a website. This feature works with PHP-FPM (starting with PHP 5.3) and FastCGI (all PHP 5.x versions). This tutorial shows how to build PHP 5.5 as a PHP-FPM and a FastCGI version on a Debian Wheezy server.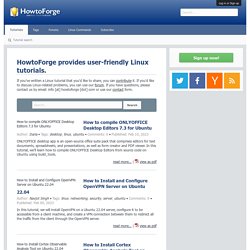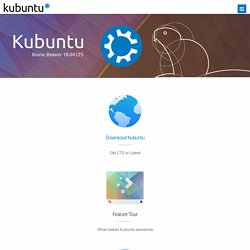 Kubuntu, making your PC friendly Kubuntu is an operating system built by a worldwide team of expert developers. It contains all the applications you need: a web browser, an office suite, media apps, an instant messaging client and many more. Kubuntu is an open-source alternative to Windows and Office.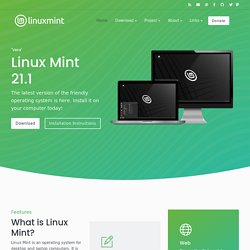 This article was posted on: Sun, 22 Dec 2013 14:52:36 +0000 The team is proud to announce the release of Linux Mint 16 "Petra" Xfce. Linux Mint 16 Petra Xfce Edition Xfce is a lightweight desktop environment which aims to be fast and low on system resources, while still being visually appealing and user friendly. This edition features all the improvements from the latest Linux Mint [...]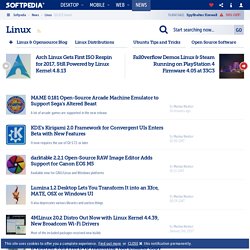 Windows XP Dies Tomorrow, Ubuntu 14.04 LTS Launches Next Week Microsoft is finally pulling the plug on Windows XP tomorrow but, as it happens, Canonical is about to launch Ubuntu 14.04 LTS (Trusty Tahr) in a little over a week, which seems to be very fortuitous. In Canonical's defense, Ubuntu always launches new versions during the months of April and October, h...
Linux - News - page 1
Steam Big Picture mode Following our well appreciated Media Center mode, that lets you convert your computer into an XBMC-based media center, we're now offering a way to get away from the boring Christmas movies and start doing something more serious: gaming, on Linux. Our KDE and GNOME images come with Steam preinstalled and ready to be launched.
Sabayon Linux Five Oh!