VST's and other software
Analog Warfare | Angular Momentum
VirtualMIDISynth is a software MIDI synthesizer implemented as a Windows multimedia user driver, accessible as a standard MIDI Out device. It works on Windows XP / Vista / 7 / 8 (both x86 and x64) , and is based on the great BASS library from un4seen.
VirtualMIDISynth | CoolSoft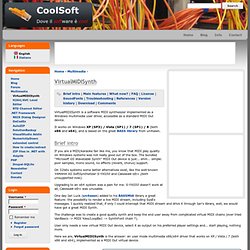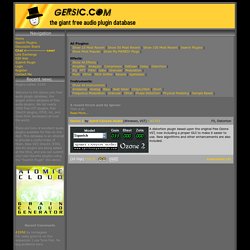 Plugins Listed: 2339
Store
PG Music Inc. - Band-in-a-Box, RealBand, and more
One Man Band - Virtual arranger keyboard and style editor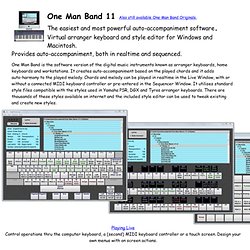 One Man Band 11 Also still available One Man Band Originals.
Home - PLUGIN ALLIANCE - ENGLISH
Sonic Core
What is Catanya?
Catanya VST MIDI Arpeggiator
Home | MARVIN PAVILION
about Man in eSAPCE.mov Man in eSPACE.mov soundtrack. Download some .mp3s here.
mast-r.org : links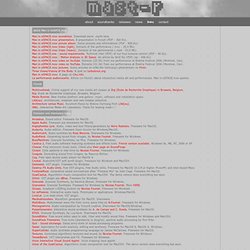 VSTi Synthesizer and Algorithmic musicsytems by H.G. Fortune
Vengeance Sound
Elektrostudio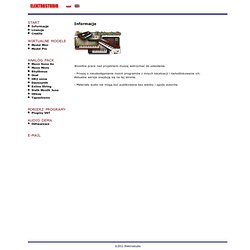 - Model Mini i Model Pro zostały uaktualnione do wersji 1.03 i 1.02. Wprowadziłem poprawki graficzne, nowy ADSR, zostały również naprawione przesunięcia fazy generatorów podczas ich identycznego zestrojenia, niwelowanie się fal SAW/OSC1i2 z RAMP/OSC3, oscylatory mają obecnie nowe bardziej agresywne przebiegi, wyłączyłem funkcję ukrywającą kursor myszy podczas operowania potencjometrami. - Z racji utrudnionego dostępu do internetu mogę czytać i odpowiadać na listy, oraz pracować w sieci, zaledwie raz w tygodniu.
VST Warehouse
Rough Rider is a modern compressor with a bit of "vintage" style bite and a uniquely warm sound.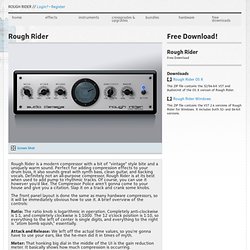 Audio Damage :: Rough Rider
Soundbanks - Xenos Soundworks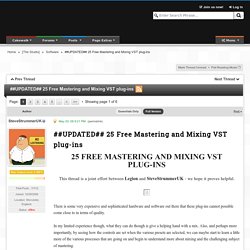 ##UPDATED## 25 Free Mastering and Mixing VST plug-ins
This thread is a joint effort between Legion and SteveStrummerUK - we hope it proves helpful.
IK Multimedia - Main
Synapse Orion
u-he
REAPER | Audio Production Without Limits
Products - Omnisphere - Features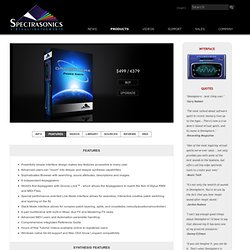 "The most talked about software synth in recent memory lives up to the hype...There's now a true desert-island virtual synth, and its name is Omnisphere. " -Recording Magazine
Home | reFX
Rob Papen virtual synthesizers, instruments and effect plug-ins.
Betabugs
Free Plugin List
ULTRAkILLER is NOVAkILL 's latest uber-synth.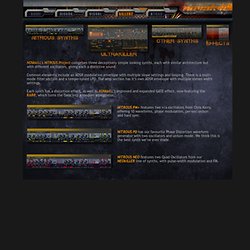 Killerz
Audiomastermind
Plugins Listed: 2339
free audio plugin database