Books!
Kaa's Hunting His spots are the joy of the Leopard: his horns are the Buffalo's pride. Be clean, for the strength of the hunter is known by the gloss of his hide. If ye find that the Bullock can toss you, or the heavy-browed Sambhur can gore; Ye need not stop work to inform us: we knew it ten seasons before. Oppress not the cubs of the stranger, but hail them as Sister
Chapter 3 - The Jungle Book by Rudyard Kipling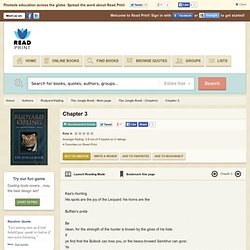 FearAndLoathing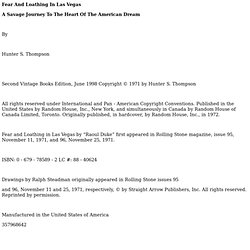 A Savage Journey To The Heart Of The American Dream By Hunter S.
Terebess Asia Online (TAO) Index Home The Tao Te Ching by Lao Tzu Translated by Ted Wrigley http://www.geocities.com/Athens/Bridge/7687/taote.html More English versions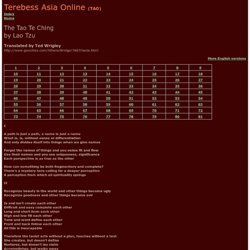 Tao Te Ching by Lao Tzu Translated by Ted Wrigley, Terebess Asia Online (TAO)
Notes From The Underground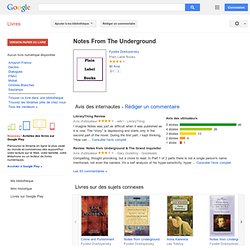 Notes from UndergroundNotes from Underground. A place for one random individual to rant about everything under the sun. Saturday, August 26, 2006. My First Nikon D50 Photos ...dostoyevsky.blogspot.com/ Notes from Underground - Wikipedia, the free encyclopediaNotes from Underground (Russian: Записки из подполья, Zapìski iz pòdpol'ja, also translated in English as Notes from the Underground or Letters from the ...en.wikipedia.org/wiki/Notes_from_Underground
The Religion War
Through the looking-glass and what Alice found there