Coffee
Customer Experience « NextUp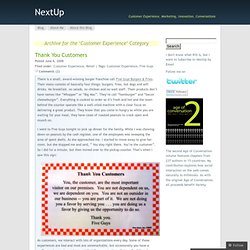 Doug Fleener over at Retail Contrarian has reposted his list of 50 ways to be more customer focused.
AllYouCanRead.com - The World's Largest Online Newsstand -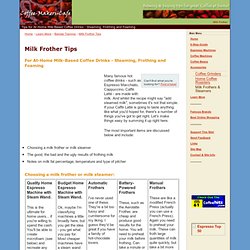 For At-Home Milk-Based Coffee Drinks - Steaming, Frothing and Foaming Can't find what you're looking for? Find it here!
Milk Frother Tips for At-Home Coffee - Gets You Steaming, Frothi
Beverage Lineup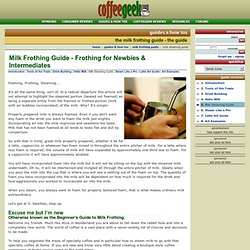 Frothing for Newbies & Intermediates
Foaming, Frothing, Steaming...
VERY IMPORTANT: If you got here from a bookmark, link, pin, or other item that includes "quicksilverweb.net" in the URL, note that the original page has moved here. Please update your bookmark to the new URL, as I'm not sure how much longer the old site will be up. Thank you! Since many people seem to be overly confused by the wide variety of options available at Starbucks, I've put together this handy-dandy page to help you figure out what you want without spending hours staring blankly at a menu. I've tried to include as much info as possible. Some things on this page may be horribly out of date.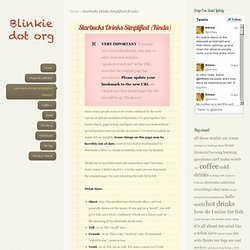 Starbucks Drinks Simplified (kinda)