Knitting
Do you mind if i knit: Quick pattern for Little Squares Scarf. Hello!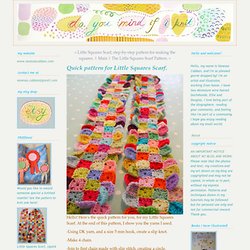 Here's the quick pattern for you, for my Little Squares Scarf. At the end of this pattern, I show you the yarns I used. -Using DK yarn, and a size 5 mm hook, create a slip knot. -Make 4 chain. Learn How to Knit. Patterns - free patterns - cocoknits by julie weisenberger. Loading...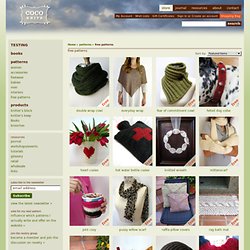 Please wait... resources.  The Knit Witch -  A site for the knitting and crochet enthusiast. Wool Works: the online knitting compendium. Free, Online Knitting Patterns - Beginner Knitting Instructions - Knitting Tips, Tricks, Testimonials and More!
---