Ressources
Published on Jan 19, 2014 Mark Steiner·17 videos "This prototype was inspired by the natural vibrato accessible on Nyle Steiner's EVI (wind syth). For years I have wished a similar expression could be done with a standard keyboard. Adding natural, human controlled vibrato is the biggest benefit here, especially while keeping both hands on the keys, but you can also do some good bends and other things. This expression bar is held firm between most standard key sized keyboards and a stand. You play it with your palm or wrist while still keeping fingers on the keys.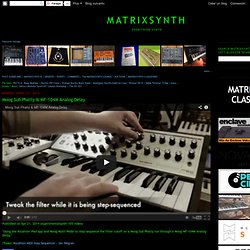 Voir le forum - Matériel à vendre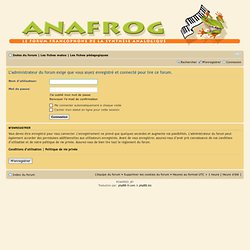 M'enregistrer Vous devez être enregistré pour vous connecter. L'enregistrement ne prend que quelques secondes et augmente vos possibilités. L'administrateur du forum peut également accorder des permissions additionnelles aux utilisateurs enregistrés. Avant de vous enregistrer, assurez-vous d'avoir pris connaissance de nos conditions d'utilisation et de notre politique de vie privée.
Instrument/matériel audio
Logiciel de musique