Electronique 1
Circuits. Antonelli project. Electronic. Arduino Site. Bastien Lartigue. Synthesizer.url. Bygselvhifi.dk writes: I just finished building a frequency synthesizer with the MAX038 waveform generator from MAXIM, you can download the datasheet here: MAX038 High-Frequency Waveform Generator.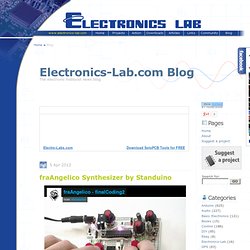 My circuit is a copy of the high frequency waveform generator in the datasheet, with a 16F877 PIC controlling the device. Visual Analyser details. Detailed Features about: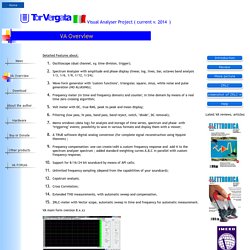 Effets et pedales. Tips electronique. Electronics. Electronics fab. Sound synthesis. Workshop. Composant. Electronics.
Power supply..
Oscilateurs.. Sequenceur. OP Amp .. Filtre. Reverb à ressort. Piezo switch.
---