East
North Road Restaurant
Modern comes from the Latin term modernus; pertaining to, or characteristic of the current period. It conjures up the excitement of something new, fresh and original. Pantry comes from the Latin word panis, meaning bread.
The Modern Pantry – Restaurant Clerkenwell, Café and Deli Farringdon London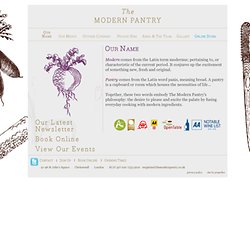 Albion Cafe, Bakery and Food Store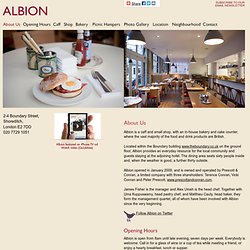 Albion is a caff and small shop, with an in-house bakery and cake counter, where the vast majority of the food and drink products are British. Located within the Boundary building www.theboundary.co.uk on the ground floor, Albion provides an everyday resource for the local community and guests staying at the adjoining hotel. The dining area seats sixty people inside and, when the weather is good, a further thirty outside.
Honest food with rustic simplicity From the German flour in our signature ciabatta-style dough, to the Italian mozzarella and locally-sourced meat for our wood ovens, our passion for sourcing quality ingredients has been at the heart of everything that fires out of our kitchens. With restaurants in Shoreditch, Portobello Road and North London's Kentish Town, each kitchen serves classic pizzas, wood oven dishes, fresh antipasti and daily specials in buzzing, modern surroundings.
Pizza East pizzeria and pizza restaurant in Shoreditch east London
Mien Tay - Shoreditch | Cuisine from South-West Vietnam | Home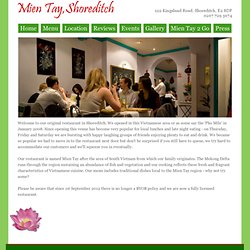 Welcome to our original restaurant in Shoreditch. We opened in this Vietnamese area or as some say the 'Pho Mile' in January 2008. Since opening this venue has become very popular for local lunches and late night eating - on Thursday, Friday and Saturday we are bursting with happy laughing groups of friends enjoying plenty to eat and drink. We became so popular we had to move in to the restaurant next door but don't be surprised if you still have to queue, we try hard to accommodate our customers and we'll squeeze you in eventually. Our restaurant is named Mien Tay after the area of South Vietnam from which our family originates. The Mekong Delta runs through the region sustaining an abundance of fish and vegetation and our cooking reflects these fresh and fragrant characteristics of Vietnamese cuisine.
In 1993 Fergus was working with Jon Spiteri running their restaurant above the French House pub in Soho's Dean Street, Trevor and a friend had created the Fire Station at Waterloo. In early 1994 the success of the Fire Station had led to an offer that was not refused and Trevor had been offered the run down smokehouse building that was 26 St. John Street in Smithfield. Through the medium of the olive oil man Trevor, Jon and Fergus met.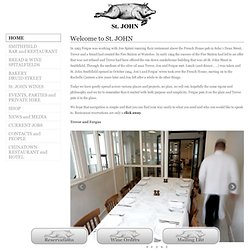 St. JOHN, St. JOHN Restaurant Smithfield, St. JOHN Bread & Wine Spitalfields, London dining, nose to tail eating, london restaurant
The Gun | Public House In Docklands London : Pub In East London, UK
Needoo
New Tayyabs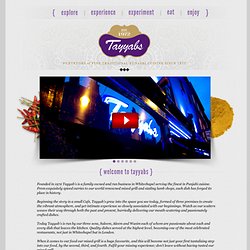 Founded in 1972 Tayyab's is a family owned and run business in Whitechapel serving the finest in Punjabi cuisine. From exquisitely spiced curries to our world renowned mixed grill and sizzling lamb chops, each dish has forged its place in history. Beginning the story in a small Café, Tayyab's grew into the space you see today, formed of three premises to create the vibrant atmosphere, and yet intimate experience so closely associated with our beginnings. Watch as our waiters weave their way through both the past and present, hurriedly delivering our mouth-watering and passionately crafted dishes. Today Tayyab's is run by our three sons, Saleem, Aleem and Wasim each of whom are passionate about each and every dish that leaves the kitchen.