Webdev
AppUseful | Web 2.0 Applications Directory. User Reviews of the
12 Websites for Discovering New Desktop and Web Apps | Web Desig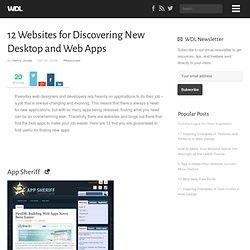 Everyday web designers and developers rely heavily on applications to do their job – a job that is always changing and evolving.
Avatars - Create an Animated Talking Character for Your Website
21 Ways Volunteers Can Help with Your Website | Talance Friendly
[Photo credit: AVP Volunteer 2 by yuan2003, on Flickr]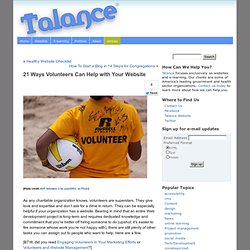 SAP Business One | Business Software by Orchestra Team
DigitalBeat | VentureBeat
ASP.NET CMS .NET Features Page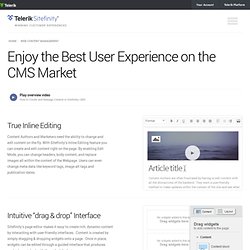 Centrally Manage Multiple Sites Sitefinity's multisite management makes it easy for organizations to manage a collection of websites and microsites through a centralized interface. Content authors can easily contribute to multiple websites, or utilize content from other websites. Users, roles, content, permissions, templates, images, and more can be effortlessly shared or synchronized between sites. Learn more about Multisite Management.
joycevalenzaworkshop - home
sigilt - Favorite Web 2.0 Tools
The web design, web hosting, web development, e-commerce and int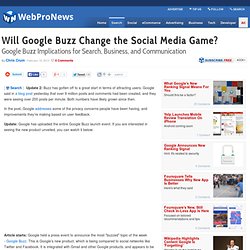 Will Google Buzz Change the Social Media Game?
Update 2: Buzz has gotten off to a great start in terms of attracting users. Google said in a blog post yesterday that over 9 million posts and comments had been created, and they were seeing over 200 posts per minute.
0 Comments January 5, 2010 By: Tech Learning Blog Staff Jan 5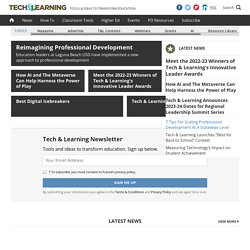 Interop - IT Expo and Conference - Global Events
Sitemasher - The Complete Website Platform for Service Providers
Interconnected Web Strategy
Ultimate Online Tools Collection for Web Development
Published by Chris Coyier