Systems-thinking
Knowledge Management. Yes, knowledge management is the hottest subject of the day.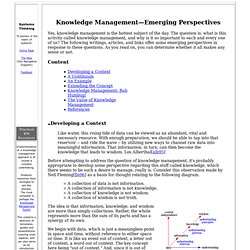 The question is: what is this activity called knowledge management, and why is it so important to each and every one of us? The following writings, articles, and links offer some emerging perspectives in response to these questions. As you read on, you can determine whether it all makes any sense or not. Content Developing a Context. Systems Thinking.
© Copyright Carter McNamara, MBA, PhD, Authenticity Consulting, LLC.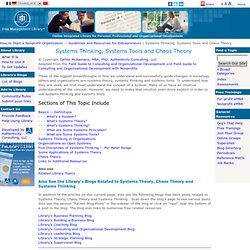 Adapted from the Field Guide to Consulting and Organizational Development and Field Guide to Consulting and Organizational Development with Nonprofits. Three of the biggest breakthroughs in how we understand and successfully guide changes in ourselves, others and organizations are systems theory, systems thinking and systems tools. To understand how they are used, we first must understand the concept of a system. World Talk Radio - STEVE HAINES LIVE: Revolutionizing How the Wo.
Tuesday, September 28, 2010 Tuesday, February 23, 2010 In Steve's weekly shows, he shows you how simply it can be to "Revolutionize Your Thinking" on a daily basis ...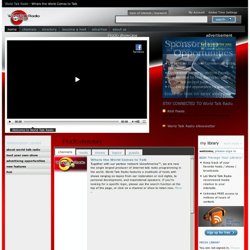 ---