Startup
10 Essential Online Tools for Your Startup. Finding the tools you need when you first start a new business can be difficult, but luckily there are more and more web applications to ease some of that pain.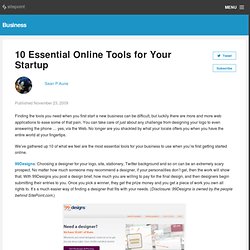 You can take care of just about any challenge from designing your logo to even answering the phone … yes, via the Web. No longer are you shackled by what your locale offers you when you have the entire world at your fingertips. We've gathered up 10 of what we feel are the most essential tools for your business to use when you're first getting started online. 99Designs: Choosing a designer for your logo, site, stationery, Twitter background and so on can be an extremely scary prospect. No matter how much someone may recommend a designer, if your personalities don't gel, then the work will show that. Blog Archive » The Art of the Fast Pitch: Your Business Plan in. Written by on January 30th, 2007 | Posted in Startup Recently the Tech Coast Angels held their ever popular, yearly fast pitch competition at UCLA .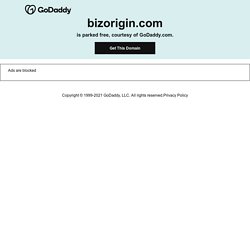 After several rounds, 12 start-up companies were selected to make the fast pitch. Each company was given 1 minute - exactly. In that time, they had to impress a team of 12 judges. At the end of each presentation, the judges held up placards, rather like they do at the Olympics ice skating competition, with two scores going into the mix - presentation and investability. Startups.com. VentureBeat Profiles - Discover find and share information about. Microsoft Startup Zone. Home page. Business start-up organiser.
---