Productivity
Mind Maps/Thinking Maps/Graphic Organizers
MarketPlace Global Customer Experience Management (CEM) Certification Program [Apr 18-19, Hong Kong; Apr 23-24, Sydney] An internationally recognized program with proven track record of success - being run for 37 times in 15 cities with attendees from 58 countries, the program is developed based on the U.S. patent-pending Branded CEM Method which aims to drive customer loyalty and brand differentiation with quantifiable business results.
A Manifesto for Social Business
Conglomeration of Interesting Sites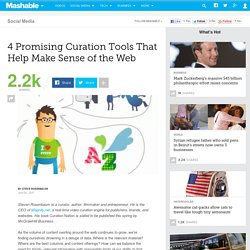 Steven Rosenbaum is a curator, author, filmmaker and entrepreneur. He is the CEO of Magnify.net , a real-time video curation engine for publishers, brands, and websites. His book Curation Nation is slated to be published this spring by McGrawHill Business. As the volume of content swirling around the web continues to grow, we're finding ourselves drowning in a deluge of data. Where is the relevant material?
T opics du Jour is a powerful journaling technique you can use to review, plan and put your life in perspective within no more than 5 or 10 minutes of your day. Here's how it works: Number down a page from 1 to 30.
Topics du Jour: Give Your Life Direction in Less than 10 Minutes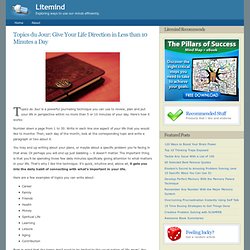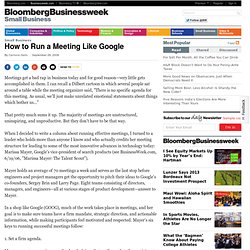 Meetings get a bad rap in business today and for good reason—very little gets accomplished in them. I can recall a Dilbert cartoon in which several people sat around a table while the meeting organizer said, "There is no specific agenda for this meeting. As usual, we'll just make unrelated emotional statements about things which bother us…" That pretty much sums it up.
How to Run a Meeting Like Google
Scheduling made Easy
"The proper function of man is to live - not to exist." -- Jack London Too often we go through life on autopilot, going through the motions and having each day pass like the one before it. That's fine, and comfortable, until you have gone through another year without having done anything, without having really lived life. That's fine, until you have reached old age and look back on life with regrets.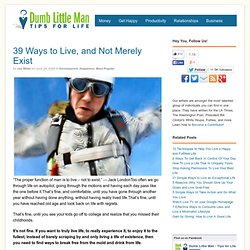 Online Appointment Scheduling Made Easy