Open
Richard Baraniuk on open-source learning. Open Learning Initiative. Open Learning Initiative. At Berkeley « Open Knowledge and the Public Interest. Open Knowledge and the Public Interest People, Tools and Ideas for Sharing Information and Constructing Knowledge Berkeley Resources Below are links to colleagues who share our goal of using the Internet and new digital technologies to expand access to content and community.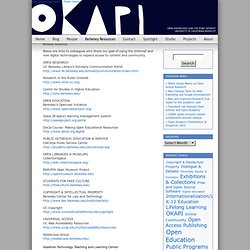 The Internet's Infinite Subversion. Duncan. "If content is king, then conversion is queen.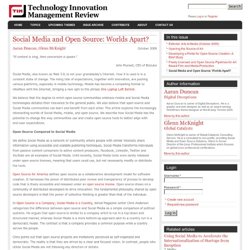 " John Munsell, CEO of Bizzuka Social Media, also known as Web 3.0, is not your granddaddy's Internet. How it is used is in a constant state of change. The rising tide of expectations, together with innovation, are pushing various platforms, especially in mobile technology. Mobile has become a compelling format to interface with the Internet, bringing a new spin to the phrase One Laptop Left Behind . BBC/OU Open2.net - Home. Copyrighted image Credit: The Open University Open2.net fades away...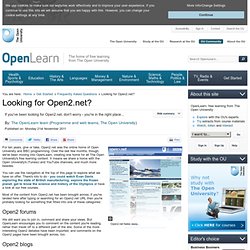 For ten years, give or take, Open2.net was the online home of Open University and BBC programming. Over the last few months, though, we've been moving into OpenLearn, creating one home for all The Open University's free learning content. It means we share a home with the Open University's iTunesU and YouTube channels, and much more besides. Open knowledge for aid and international development - Appropedi. Open knowledge for international development includes the use of open licenses, open protocols, technologies for knowledge sharing [edit] The problem When aid organizations and development organizations act in a proprietary way towards their knowledge, this creates an information silo.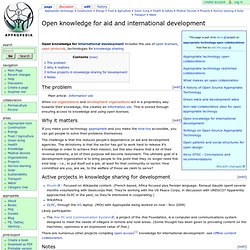 This is solved through ensuring access to knowledge and using open licenses.
---