Newsrelease
The Social Media News Release (SMNR) is a press release format designed for the online media world. The press release was written with just the "press" in mind, but in the online world your story needs to be told in a format that is relevant to a wide variety of people – journalists, bloggers, publishers and the public at large. It is also designed with the community nature of the online world in mind so it can be shared and commented on in social bookmarking, microblogging and social networking communities. What does the Social Media News Release contain?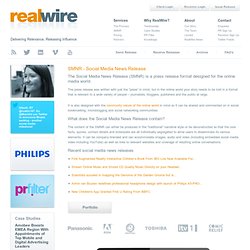 social media news release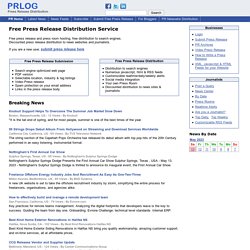 PR Log is an online press release distribution and press release submission service. Breaking News Grimsby, North East Lincolnshire, UK - 42 Views - By Wilkin Chapman LLP Grimsby based law firm, Wilkin Chapman LLP has promoted senior solicitor, Ed Atkin to partner in its thriving residential property team. Concord, California, US - 38 Views - By D-Tools, Inc.