Elearning
The risk-return spectrum (also called the risk-return tradeoff ) is the relationship between the amount of return gained on an investment and the amount of risk undertaken in that investment. [ citation needed ] The more return sought, the more risk that must be undertaken. [ edit ] The progression There are various classes of possible investments, each with their own positions on the overall risk-return spectrum. The general progression is: short-term debt ; long-term debt; property; high-yield debt; equity. There is considerable overlap of the ranges for each investment class. All this can be visualised by plotting expected return on the vertical axis against risk (represented by standard deviation upon that expected return) on the horizontal axis.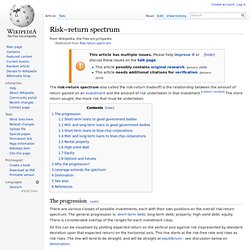 Risk-return spectrum
Performance and ADDIE Models
Clark Quinn has an informative post where he discusses the need for Performance Analysis, Learner Experience Design, and ADDIE.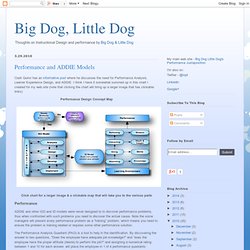 KarlKapp.com
Creating Engaging, Interactive e-Learning – Even With Your Hands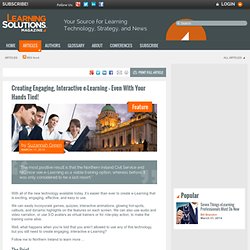 With all of the new technology available today, it's easier than ever to create e-Learning that is exciting, engaging, effective, and easy to use.
Give live, online classes with the best Online Teaching Software
How to Teach Online: Teaching Online using WiZiQ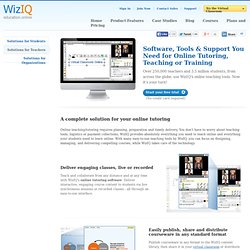 uk e-learning information
about ICTforSME
The E-Learning Curve Blog at Michael Hanley Consulting