Digital_literacy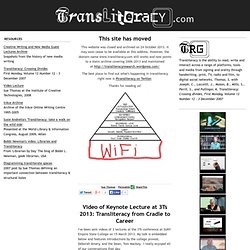 At 3Ts 2013: Transliteracy from Cradle to Career in Saratoga Springs this week I learned some new things about transliteracy.
Transliteracy Research Group
Learning Blog « Digital Literacy in the 21st Century: Implicatio
About TeachNet TeachNet Ireland's goal is to encourage Irish teachers at both primary and second levels to develop and publish quality indigenous curriculum content on the World Wide Web, by providing a supportive network, funding and teacher professional development opportunities. Established in 2001 and hosted by St.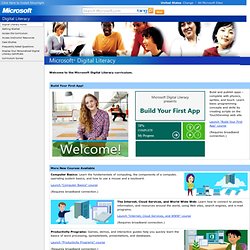 Digital Literacy Home
Welcome to the Microsoft Digital Literacy curriculum.