Business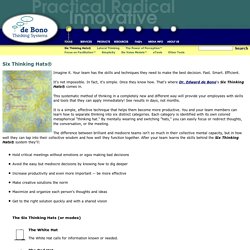 de Bono Thinking Systems | Six Thinking Hats®
This site takes advantage of cutting edge technology to present the most effective and efficient website. This technology requires that your browser supports web standards. While this site will remain functional for you without, we strongly recommend you upgrade to a standards-compliant browser. Imagine it.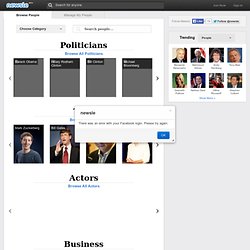 browse people
Join Now Sign In Browse PeopleManage My People Choose Category Choose Category Politicians Tech Actors Business Musicians Rock musicians Indie musicians Hip-hop artists Electronic DJs Pop musicians Jazz musicians Classical musicians Latin musicians Athletes Football Players Baseball Players Basketball players Soccer players Tennis players Hockey players Golf players Comedians Intellectuals Authors Journalists
The Most Important Number Calculator.pdf (application/pdf Object)
How to Buy a Business - Complete Course Outline
Click the links below to read the complete list of topics covered in each section 1. WHY BUY A BUSINESS AND WHAT TO CONSIDER 2. THE TEN COMMANDMENTS 3. THE RIGHT BUSINESS FOR YOU 4. TIMING 5.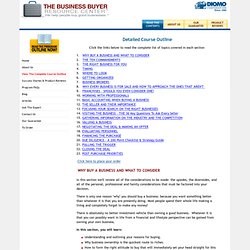 Uncertainty and low sales are keeping small businesses on the sidelines Contact: Melissa Sharp 202-314-2068 WASHINGTON, April 13, 2010 – The National Federation of Independent Business Index of Small Business Optimism lost 1.2 points in March, falling to 86.8.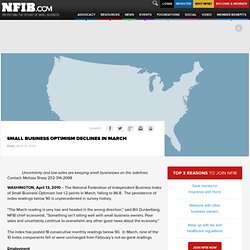 Small Business Optimism Declines in March
Market Psychology and Investors sentiment (mood of the market) –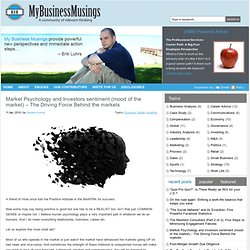 11 Apr, 2010 | by Sanjeev Kumar A friend of mine once told me Positive Attitude is the MANTRA for success. Now some may say being positive is good but one has to be a REALIST too. Isn't that just COMMON SENSE or maybe not. I believe human psychology plays a very important part in whatever we do as humans. And I do mean everything relationship, business, career etc.
Business Organizational Articles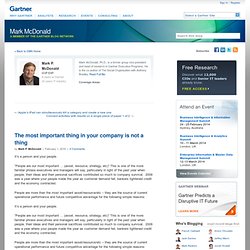 It's a person and your people. "People are our most important … (asset, resource, strategy, etc)" This is one of the more familiar phrase executives and managers will say, particularly in light of the past year when people, their ideas and their personal sacrifices contributed so much to company survival. 2009 was a year where your people made the year as customer demand fell, bankers tightened credit and the economy contracted. People are more than the most important asset/resource/etc – they are the source of current operational performance and future competitive advantage for the following simple reasons: People get things done. When I was a commercial lender one of my customers told me, "you know mark, people write checks" meaning that people made the decision if you were going to get paid, not a computer system, nor the terms on a piece of paper.
The most important thing in your company is not a thing
SOPHISTICATED FINANCE
My very old friend @suzyhut sent me this article from HBR Blog Network, "The Two Questions Every Manager Must Ask". The article discusses Aravind Eye Care in India, an organization that specializes in cataract surgery and treats 70% of the patients for free. Aravind is a classic example of "doing well by doing good". The article explains that because of the large number of patients, Aravind has broken the entire procedure of outpatient services and surgery into steps, developed experts to deliver each step and tasked everyone to focus on ways to reduce cost in each step of the procedure. Effectively, the scale of the operation, which is largely free patients, prompts a focus on efficiency that enables Aravind to succeed financially with only 30% paying patients. The lesson to be noted here is that every medical services company should constantly be working to reduce costs, especially marginal costs, because an Aravind-like competitor could be right around the corner.