Browser Games
Dead Earth - The Free Browser Game of Inter-Planetary Corporate Domination!
Dead Earth - The Free Browser Game of Inter-Planetary Corporate Domination!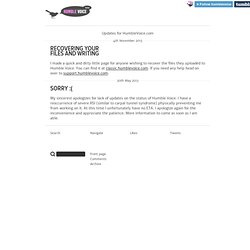 I made a quick and dirty little page for anyone wishing to recover the files they uploaded to Humble Voice. You can find it at classic.humblevoice.com. If you need any help head on over to support.humblevoice.com. My sincerest apologizes for lack of updates on the status of Humble Voice. I have a reoccurrence of severe RSI (similar to carpal tunnel syndrome) physically preventing me from working on it.
Second Mafia War!
Omerta - Massive multiplayer online text-based RPG gangster and mafia game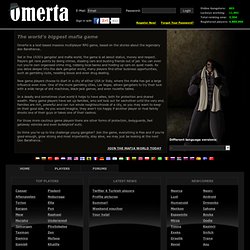 All the dons of importance have come together to show honor to a man. A man who has been of great influence to many, who equals Napoleon in intelligence, and matches Stalin in cruelty; a man who was graceful, when the situation permitted him to be graceful, a man who was merciless, when he needed to be merciless. A man with two personalities. A cold-blooded leader, the 'Capo Di Tutti Capi', Boss of all Bosses, absolute leader of the Italian Mafia.
WarDrome – Redsun
A Free Medieval MMORPG - ChaosChapter.co.uk
Mafiarising.com - Be The Best
Vampire Games - Coven Wars - Free Vampire MMORPG Online Game
The Lacuna Expanse - Massively Multiplayer Online Space Strategy Game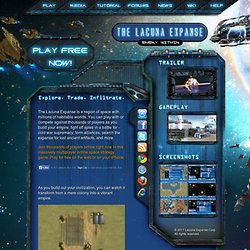 The Lacuna Expanse is a region of space with millions of habitable worlds. You can play with or compete against thousands of players as you build your empire, fight off spies in a battle for cold war supremacy, form alliances, search the expanse for lost ancient artifacts, and more. Join thousands of players online right now in this . Play for free on the web or on your iPhone.
PokerRPG - the world's first online poker role playing game
Eternal Wars
Eternal Wars
Become A Vampire On This Free Vampire Game - Reign Of Blood
Welcome to The Nethernet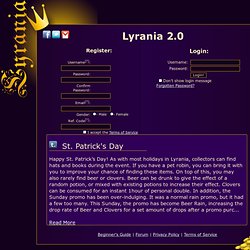 St. Patrick's Day Happy St. Patrick's Day! As with most holidays in Lyrania, collectors can find hats and books during the event.
Lyrania 2.0