Travel Tips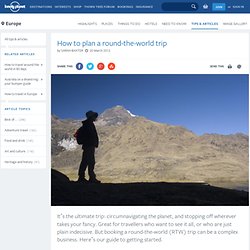 Mar 20, 2012 11:31:22 PM Sarah Baxter Lonely Planet Author It's the ultimate trip: circumnavigating the planet, and stopping off wherever takes your fancy. Great for travellers who want to see it all, or who are just plain indecisive. But booking a round-the-world (RTW) trip can be a complex business.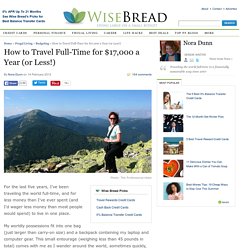 Happy New Year! For the last five years, I've been traveling the world full-time, and for less money than I've ever spent (and I'd wager less money than most people would spend) to live in one place. My worldly possessions fit into one bag (just larger than carry-on size) and a backpack containing my laptop and computer gear.
The Big Trip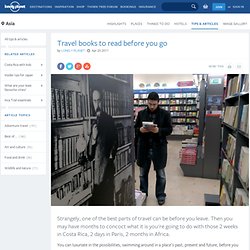 Travel Books
Apr 20, 2011 3:10:52 AM Strangely, one of the best parts of travel can be before you leave. Then you may have months to concoct what it is you're going to do with those 2 weeks in Costa Rica, 2 days in Paris, 2 months in Africa.
Keeping simple tips in mind while traveling can enable you to visit places like Egypt with ease. If you've never traveled or you travel all the time, simple tips will help all over the world Don't ever carry your actual passport with you -- bring a copy instead Carry a "dummy" wallet with old, expired credit cards in case you are robbed ( Matador ) -- Hindsight is 20/20, right? Well, foresight can be near to it when you have the expertise of some seriously savvy travelers at your fingertips. Like the Matador team.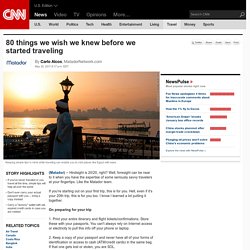 80 Travel Tips
Travel Made Easy
The Palace of Happiness in Bhutan. Chris Guillebeau AC360° Contributor When you first head off to places in the world that are a lot different from where you live, a number of things change.