CollaborativeReviewing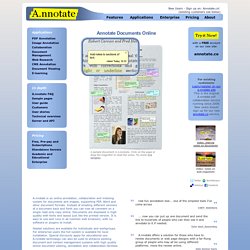 Annotate
A.nnotate is an online annotation, collaboration and indexing system for documents and images, supporting PDF, Word and other document formats. Instead of emailing different versions of a document back and forth you can now all comment on a single read-only copy online. Documents are displayed in high quality with fonts and layout just like the printed version. It is easy to use and runs in all common web browsers, with no software or plugins to install. Hosted solutions are available for individuals and workgroups. For enterprise users the full system is available for local installation.
colaab
The page you are looking for might have been removed, had its name changed, or is temporarily unavailable. Please try the following: Make sure that the Web site address displayed in the address bar of your browser is spelled and formatted correctly. If you reached this page by clicking a link, contact the Web site administrator to alert them that the link is incorrectly formatted.
ConceptShare
Backboard
It's been a fantastic ride, but alas, the day has come. We are no longer able to support Backboard and have made the sad decision to close it down. What started as a simple school project took us beyond our wildest dreams - from building a company, growing a team, and honing the product, to our acquisition by Box.net in 2009. Above all, we'd like to thank our users who trusted us when we were just getting started and gave us constant feedback to improve the product.
Creately
Diigo
Friendpaste
Fuze Me
Huddle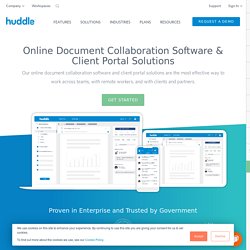 Supercharge your productivity with the easiest, most secure way to store, share, and work on content.Light-years ahead of legacy software, Huddle transforms the way you work. See why enterprises and governments across the world use it every day. See how Huddle makes it simple to collaborate with external partners, customers, or suppliers.WATCH VIDEO Social collaboration? – Yes, it can transform how government agencies work.WATCH WEBINAR
Octop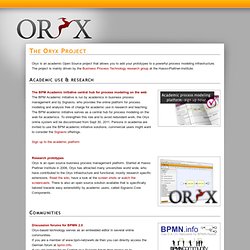 Oryx 
Oryx is an academic Open Source project that allows you to add your prototypes to a powerful process modeling infrastructure. The project is mainly driven by the Business Process Technology research group at the Hasso-Plattner-Institute. Academic use & research The BPM Academic Initiative central hub for process modeling on the web The BPM Academic Initiative is run by academics in business process management and by Signavio, who provides the online platform for process modeling and analysis free of charge for academic use in research and teaching. The BPM academic initiative serves as a central hub for process modeling on the web for academics.
proofhq
Techcrunch "I tried out ProofHQ and it is pretty slick" WebWare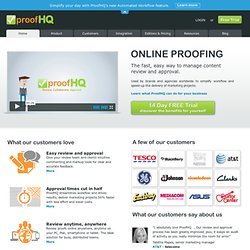 Revizr
ReviewBasics
Uptogo