Ethics
Ethics Resource Center | Ethics Resource Center. Ethics Updates Home Page.  Moral theory; relativism; pluralism; religion; egoism; utilitarianism; deontology; duty; human rights; anti-theory; gender; race; multiculturalism;. Ethical Understanding. Aristotle's Ethics. First published Tue May 1, 2001; substantive revision Mon Mar 29, 2010 Aristotle conceives of ethical theory as a field distinct from the theoretical sciences.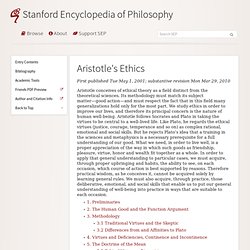 Its methodology must match its subject matter—good action—and must respect the fact that in this field many generalizations hold only for the most part. We study ethics in order to improve our lives, and therefore its principal concern is the nature of human well-being. What is Ethics? What is Ethics?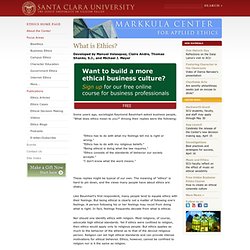 Developed by Manuel Velasquez, Claire Andre, Thomas Shanks, S.J., and Michael J. Meyer.
---