Marketing
Better Social Media Marketing Automation | BuzzFork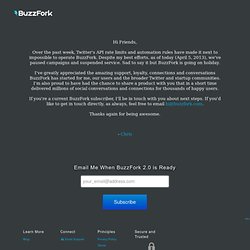 Hi Friends, Over the past week, Twitter's API rate limits and automation rules have made it next to impossible to operate BuzzFork. Despite my best efforts, as of today (April 5, 2013), we've paused campaigns and suspended service. Sad to say it but BuzzFork is going on holiday. I've greatly appreciated the amazing support, loyalty, connections and conversations BuzzFork has started for me, our users and the broader Twitter and startup communities. I'm also proud to have had the chance to share a product with you that in a short time delivered millions of social conversations and connections for thousands of happy users.
Services marketing online pour street retails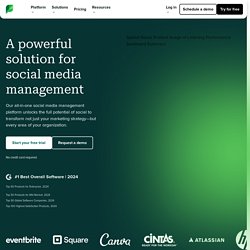 World-Class Engagement Tools Reach your audience across networks and promptly reply to your customers. Sprout makes it easy for teams to keep tabs on conversations and effectively engage at all times.