Web pratique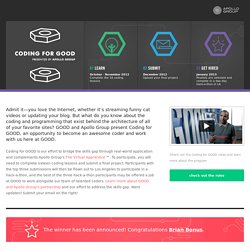 Congratulations, you're about to take your first steps to becoming a developer! Our team has put together an original learning series that incorporates carefully curated coding tutorials, original hands-on challenges, and super-fun quizzes. In completing each component you will learn an important skill essential to every new coder's success. In this first lesson, you'll learn about HTML, the basic language of the web and how to use it to create a web page introduction of yourself.
Úschovna.cz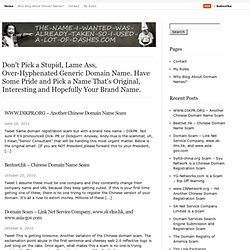 WWW.DIKPR.ORG – Another Chinese Domain Name Scam Tweet Same domain registration scam but with a brand new name – DIKPR. Not sure if it's pronounced Dick- PR or Dickpurrr. Anyway, Andy Hua is the scammer, uh, I mean,"Senior Consultant" that will be handing this most urgent matter. Below is the original email: (If you are NOT President,please forward this to your President, [...] Bestnet.hk – Chinese Domain Name Scam
How To Pick a Good Domain Name That Doesn't Suck - Choosing a Good Domain Name
J'utilise Path depuis quelques semaines maintenant. Il est peu dire que ce fut une grande découverte… Comme beaucoup d'early adopters, j'ai commencé à utiliser les réseaux sociaux en 2007. Avant cela j'avais l'habitude de bloguer. Lorsque Facebook a atteint son « tipping point » vers juin 2007, en tant que blogueur j'ai commencé à devenir schizophrène: « Devais-je continuer à poster des billets personnels sur mon blog?
Comment Path a changé ma vie sur les réseaux sociaux.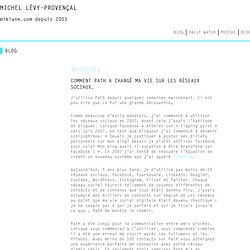 LE MONDE | • Mis à jour le | Par Yves Eudes - New York Envoyé spécial Un café à la mode, dans un quartier fréquenté par les étudiants de Manhattan. En cette fin de matinée, la salle est bondée, mais pas trop bruyante, car la moitié des clients lisent ou écrivent sur leur ordinateur portable. David Darts, responsable du département d'art de la New York University, entre discrètement, avec à la main une lunch box d'écolier - une petite boîte en fer noire, décorée d'une tête de mort. Discrètement, il va la poser sur une table, dans un coin.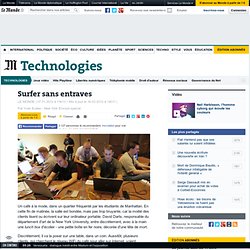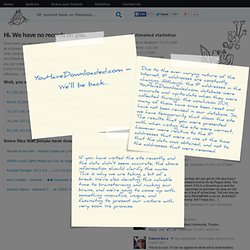 This means you are using a private torrent tracker or, of course, you may not be a torrent user at all! It happens. Please, entertain yourself.