Web
The Online Lint
There are a lot of online resources available where you can change, enhance and make funny photo editing without knowing and there are programs like Photoshop. Maybe you want to be on a magazine cover, want your own personalized dollar or maybe just want to change your mood? Now you can do it with just few mouse clicks and in just few seconds.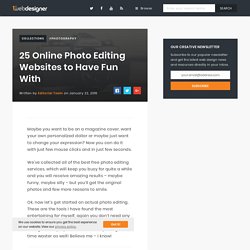 Listify - Convert Text to li / option Elements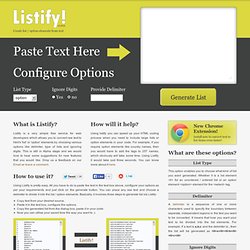 What is Listify? Listify is a very simple free service for web developers which allows you to convert raw text to html's 'list' or 'option' elements by choosing various options like delimiter, type of lists and ignoring digits. This is still in Alpha stage and we would love to hear some suggestions for new features that you would like. Drop us a feedback on our Email or leave a comment. How will it help?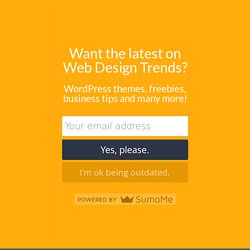 Tweet Images and photos are an integral part of almost every successful blog these days. If your text isn't accompanied by images, few people are going to be interested in what you've got to say- it's sad, but true. The problem is, with so many people uploading images to their blogs in interesting and unique ways, it's hard to make your blog stand out unless you're doing the same. WordPress doesn't make it easy for you to engage your readers with images. You're going to have to look beyond core to the hundreds of image/photo based plugins available to make your blog highly visual.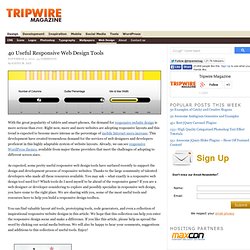 With the great popularity of tablets and smart-phones, the demand for responsive website design is more serious than ever. Right now, more and more websites are adopting responsive layouts and this trend is expected to become more intense as the percentage of mobile Internet users increase. This development have created tremendous demand for the services of web designers and developers proficient in this highly adaptable system of website layouts. Already, we can see responsive WordPress themes, available from major theme providers that meet the challenges of adopting to different screen sizes. As expected, some pretty useful responsive web design tools have surfaced recently to support the design and development process of responsive websites.
net2ftp
Keeping your website and blog visitors engaged is paramount to success. Check out these 50 WordPress Plugins to zoom your SEO, audience engagement and brand in 2011. I did a couple other posts with my favorite WordPress plugins and decided to update with almost all of the ones I have used in 2010. User experience is key to all websites. It's critical to create an experience that enables your web visitors to be easily entertained, engage and share your content with their network on the social networks as easily as possible. Just because I include 50 wordpress plugins on this post doesn't mean you should go off and install all 50.
Top 50 WordPress Plugins for 2011 to Zoom SEO, SMO & Audience Engagement | Social Media Today