Social n tracking
Relationship Management For Twitter that Makes a Difference. Community Management & Lead Generation for Twitter.
Sentiment and Text Analytics Software | Clarabridge
Social Scan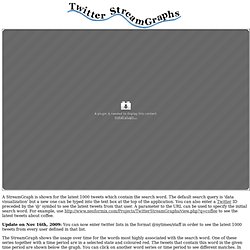 A StreamGraph is shown for the latest 1000 tweets which contain the search word. The default search query is 'data visualization' but a new one can be typed into the text box at the top of the application. You can also enter a Twitter ID preceded by the '@' symbol to see the latest tweets from that user. A parameter to the URL can be used to specify the initial search word.
Alerts Overview - Forum Discussion Search with BoardTracker.com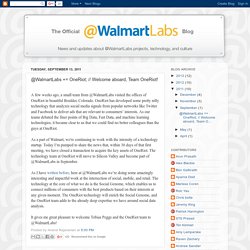 Get results OneRiot delivers highly effective, socially targeted, mobile advertising solutions for brands, agencies and media buyers. For more info, contact theteam@oneriot.com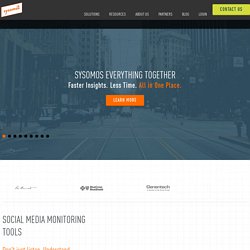 Social Media Monitoring Comprehensive real-time monitoring dashboard to collect all relevant online conversations to gain insights with detailed metrics and intuitive graphics. Watch Heartbeat in action Engagement Social CRM to engage with key influencers, provide customer support, find new sales leads, and keep track of your teams.
Social Media Newsroom