FOOD
Quesadilla Salad Explosion. The Quesadilla Explosion Salad is a new item on the Chili's Bar and Grill menu.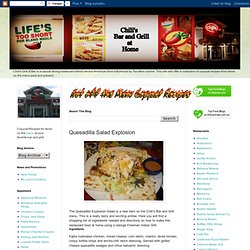 This is a really tasty and exciting entree. Here you will find a shopping list of ingredients needed and directions on how to make this restaurant food at home using a George Foreman Indoor Grill. Ingredients. The Something Random Guide to: Making A Vodka Infusion., 12/05/05, Something Random. In this case a delicious Skittles Vodka No doubt this can be attempted with other types of sweets but we find that the skittle-like variety work very well.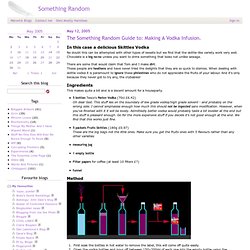 Chocolate is a big no-no unless you want to drink something that looks not unlike sewage. Food Safety For the Cheap and Adventurous. Healthy options at Chili's - Healthy food at Chili's. Yesterday I found myself quite hungry and ready for dinner, but the only viable option nearby happened to be a Chili's.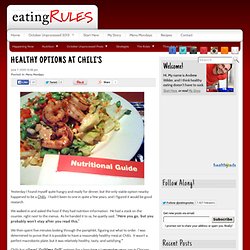 I hadn't been to one in quite a few years, and I figured it would be good research. We walked in and asked the host if they had nutrition information. He had a stack on the counter, right next to the menus. Coconut Whipped Cream « Nutty Kitchen. We love our whipped cream in coffee, on berries for dessert, really on any of our primal desserts.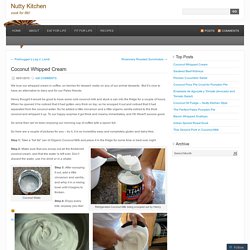 But it's nice to have an alternative to dairy and for our Paleo friends. Henry thought it would be good to have some cold coconut milk and stuck a can into the fridge for a couple of hours. When he opened it he noticed that it had gotten very thick on top, so he scooped it out and noticed that it had separated from the coconut water. Molecular Gastronomy Recipes, Tips and Techniques. Asian Food from Pocky to Miso | AsianFoodGrocer.com, Shirataki Noodles, Miso Soup.
---