Crafts
Emma Lulu - Four Generations of Needlewomen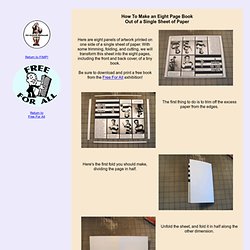 How To Make an Eight Page Book Out of a Single Sheet of Paper
Here are eight panels of artwork printed on one side of a single sheet of paper. With some trimming, folding, and cutting, we will transform this sheet into the eight pages, including the front and back cover, of a tiny book. Be sure to download and print a free book from the Free For All exhibition!
How To Make an Eight Page Book Out of a Single Sheet of Paper
Silicone Plastique® is an amazing mold putty that has the consistency of cookie dough and is very easy to mix and apply. Created by a chef in order to bring the art of mold making into both commercial and home kitchens, Silicone Plastique® has become a valuable tool in the creation of custom food molds around the world.
Silicone Plastique - Food Grade Mold Putty, Easy Mold Making | MakeYourOwnMolds.com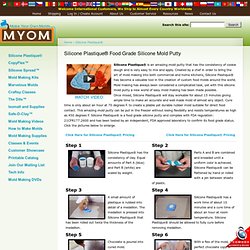 Handmade Gifts
Crafted by Us