Craft
one of the absolute best things that i bought for myself when i was pregnant with our youngest was one of those heating pads that are filled with rice. you know, the kind that get heated in the microwave and provide a good hour's worth of gentle warmth. used it all the time and loved it! loved it so much, in fact, that it's been my go too "warmie" ever since. sadly, friends, said warmie has since soothed it's last tired muscle and had to be retired. not to worry though. making a replacement was easy and inexpensive and, as it turned out, the perfect last minute christmas gift this year.
make it give it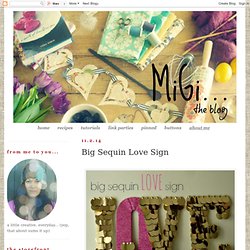 GALLERY: I spy with my little eye...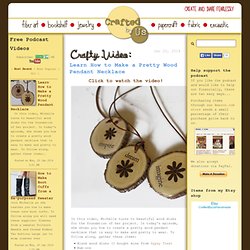 Crafted by Us
Some Suzi Blu Inspired Paintings Before the holidays I spent some time making some paintings using the techniques I have learned from taking a couple of online classes by Suzi Blu as well as from her book, "Mixed-Media Girls with Suzi Blu". I found the process somewhat challenging because I didn't have any scrapbook paper in my house! I have thousands of sheets of scrapbook paper, but all at my old house.
blog: Corinne Leigh Archives
Sequence 01 5 from Paul Overton on Vimeo. The Short Story One of my missions in life has always been to promote creativity in any way I can and to give a voice to the voiceless when the opportunity arises. This summer, just such an opportunity will be happening right here in Central Massachusetts. In July, a phenomenal dance group called PUSH Physical Theater, from Rochester, NY will spend three weeks here at our campus, developing a new performance piece with at-risk teens from the area.
cathy of california