Sustainability
Resource Based Economic Model. Top 40 Platforms for Crowdfunding Social Change. Crowdfunding is a new word for an old idea.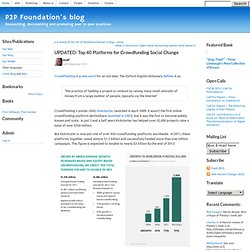 The Oxford English dictionary defines it as: "the practice of funding a project or venture by raising many small amounts of money from a large number of people, typically via the Internet" Crowdfunding's poster child, Kickstarter, launched in April 2009. It wasn't the first online crowdfunding platform (ArtistShare launched in 2003), but it was the first to become widely known and scale. CES Exchanges - Google Fusion Tables. 66 Things You Can Grow At Home: In Containers, Without a Garden - Planet Green.
Welcome to the Community Exchange System. Windowfarms. Self-Sustaining Aquaponic Greenhouse Coming to Vermont Park. The Root Center, a pending non-profit, is building a solar-heated aquaponic greenhouse in Vermont Park.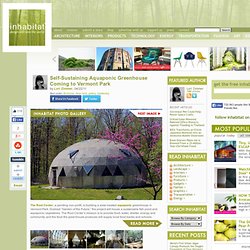 Dubbed "Garden of the Future," the project will house a sustainable fish pond and aquaponic vegetables. The Root Center's mission is to provide food, water, shelter, energy and community, and the food the greenhouse produces will supply local food banks and schools. The 45-foot domed greenhouse sits on half an acre of land leased from the National Gardening Association. Using only fish food and seedlings to start, the team will install a fish pond in the center of the self-sustaining dome. Bacteria will act as a pH regulator in the pond, and the water containing fish poo will be siphoned to the plants, providing not just water but also natural fertilizer.
---