3D GeoCoding GeoMapping
Journal Paper.pdf
Export maps to GE - spatial-analyst.net
Tour MapBox
Global coverage and fresh design
VCGVA2009_01704_Chen.pdf
Export maps to GE - spatial-analyst.net
The UNAVCO GEON Integrated Data Viewer: Introduction
Contents: UNAVCO IDV Highlight: Seismic Tomography Introducing the UNAVCO IDV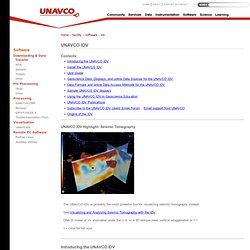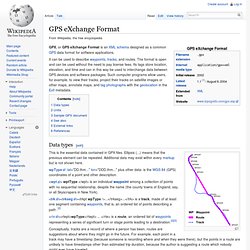 GPX, or GPS eXchange Format is an XML schema designed as a common GPS data format for software applications. It can be used to describe waypoints, tracks, and routes. The format is open and can be used without the need to pay license fees.
GPS eXchange Format
Keyhole Markup Language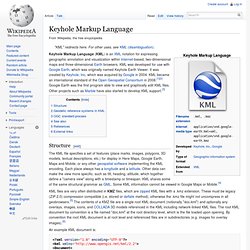 Keyhole Markup Language (KML) is an XML notation for expressing geographic annotation and visualization within Internet-based, two-dimensional maps and three-dimensional Earth browsers. KML was developed for use with Google Earth, which was originally named Keyhole Earth Viewer. It was created by Keyhole, Inc, which was acquired by Google in 2004. KML became an international standard of the Open Geospatial Consortium in 2008.[1][2] Google Earth was the first program able to view and graphically edit KML files. Other projects such as Marble have also started to develop KML support.[3]
Creating Contour Maps
Quickstart — GeoTools 8.0-M3 User Guide
Pulling Geo maps into processing?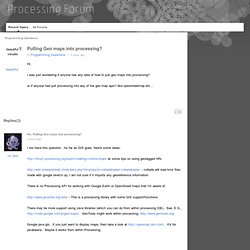 I too have this question.
GeopaparazziAndBeegis - geopaparazzi - The link between geopaparazzi and a real GIS. - Because not all paparazzis are evil!
BeeGIS is an application developed to be used by geologists and engineers on outdoor surveys, but can serve other professionals in different works requiring a simple-yet-powerful software for registering geographical data on the field.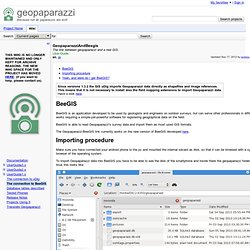 geopaparazzi - Because not all paparazzis are evil!
*** New Release Campaign!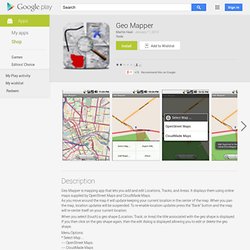 Geo Mapper - Aplicativos para Android no Google Play
Creating Contour Maps
Creating Contour MapsCreating 3d contour maps using heightmaps in processing.