Desserts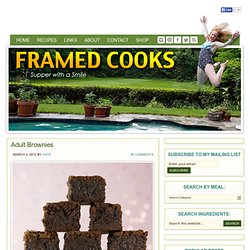 Adult Brownies
Okay, let me clear one thing up right this very minute. These are not called Adult Brownies for the any of the various and sundry reasons some of you might think they are, anymore than my Naked Ravioli was called Naked Ravioli for any of the various and sundry reasons folks on my Framed Cooks Facebook page thought they were. That's an imaginative group on that page, and I don't know if they will be happy or deeply disappointed when I tell them the real reasons for the title of this recipe. First of all, the recipe calls for three different kinds of chocolate. GOOD chocolate.
Okay, there are SO many reasons why I love these cupcakes, and one particular reason that I am discussing gingerbread in what is not usually gingerbread season. First and most importantly, the cupcake part is a light, spicy, molasses and ginger bundle of wonderfulness. And the frosting. I barely have words for the frosting.
Gingerbread cupcake recipe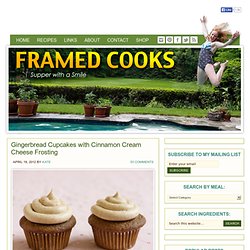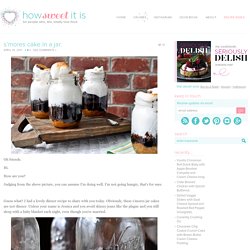 Oh friends. Hi. How are you? Judging from the above picture, you can assume I'm doing well.
Hi, my name is Himani and I'm a sugar addict.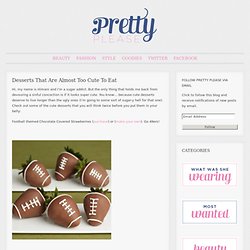 Spring is here, wooo hoooo!!! That makes me really happy. Spring is my favorite season, I'm sure I mentioned that before.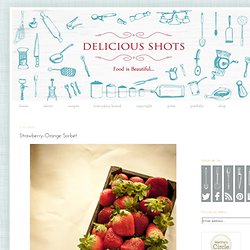 Strawberry-Orange Sorbet
Donut Recipes: 13 Worth Lusting After (PHOTOS)
How-to: Marshmallow Fondant (aka MMF) « I♥cuppycakes!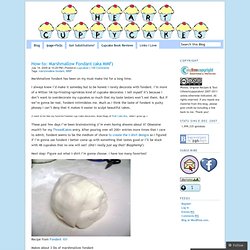 July 14, 2009 at 10:29 PM | Posted in cupcakes | 106 Comments Tags: marshmallow fondant , MMF Marshmallow fondant has been on my must make list for a long time. I always knew I'd make it someday but to be honest I rarely decorate with fondant. I'm more of a Wilton 1M tip+frosting+sprinkles kind of cupcake decorator.