Stuff to do in London
Restaurants, Theatre, courses...spending time on the internet today Feb 25
What's On - The Courtyard
What's On :: Jacksons Lane
Almeida Theatre, London
Some places just have that certain something .
GLP #33: Turn over a new leaf with London's greatest little vegetarian restaurants...
Introduction to Bread Baking | Bake With Maria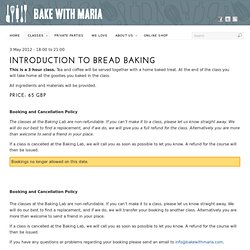 3 May 2012 - 18:00 to 21:00 This is a 3 hour class. Tea and coffee will be served together with a home baked treat. At the end of the class you will take home all the goodies you baked in the class. All ingredients and materials will be provided.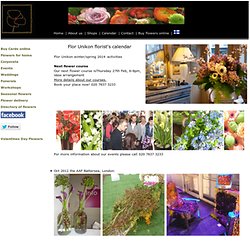 What's on at Flor Unikon, florist London EC1
Past events: Affordable Art Fair 7-10 March 2013, Battersea Park, London. Images from the show AAF Battersea Park 26-28 Oct 2012 AAF Hampstead Heat 1-4 Nov 2012 Flor Unikon at Scandium , Brompton Road during The Chelsea Flower Show, 22nd - 26th May