Diy house
Ombre Pendant Lampshade - Introduction - MarthaStewart.com
Make DIY wall art with office supplies
Even the artistically challenged can make modern, graphic artwork using office supplies. The red painting above is made with 3/4" round Avery labels and 1/4" tape from Office Max.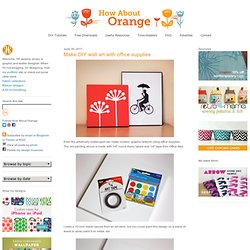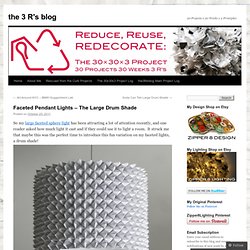 So my large faceted sphere light has been attracting a lot of attention recently, and one reader asked how much light it cast and if they could use it to light a room.
Faceted Pendant Lights – The Large Drum Shade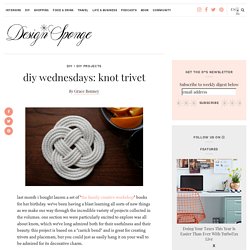 last month i bought lauren a set of "the family creative workshop" books for her birthday. we've been having a blast learning all sorts of new things as we make our way through the incredible variety of projects collected in the volumes. one section we were particularly excited to explore was all about knots, which we've long admired both for their usefulness and their beauty. this project is based on a "carrick bend" and is great for creating trivets and placemats, but you could just as easily hang it on your wall to be admired for its decorative charm.
I meant to make a felt ball garland last Christmas but it seems lots of other folks had the same idea, because by the time I got around to ordering my supplies, they were super back-ordered so they ended up coming after Christmas.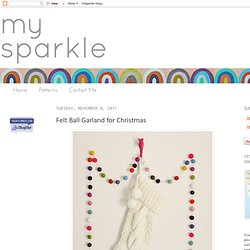 Felt Ball Garland for Christmas
I was in need of a star to top a rolled paper Christmas tree I am working on, so to be all matchy matchy, I made it out of paper. Book pages to be specific!
How to Make a 3d Paper Star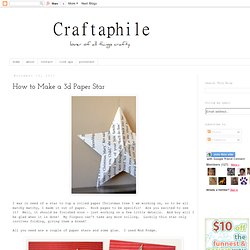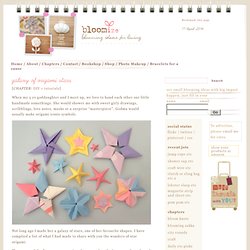 When my 5 yo goddaughter and I meet up, we love to hand each other our little handmade somethings. She would shower me with sweet girly drawings, scribblings, love notes, masks or a surprise "masterpiece". Godma would usually make origami iconic symbols.
Galaxy of origami stars
Denim Sunburst Textile Art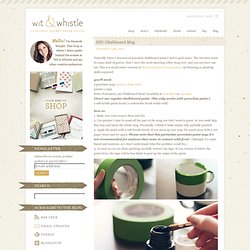 December 14th, 2011 Naturally when I discovered porcelain chalkboard paint I had to grab some. The inventor must be some kind of genius.
How to Make a Paper Crane - Origami
Inspiration: Origami Cranes |
You know how it goes, a friend calls you and invites you to dinner at the last minute. OMG!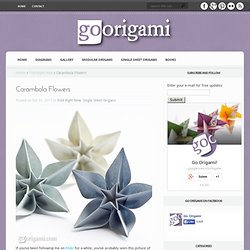 If you've been following me on Flickr for a while, you've probably seen this picture of Carambola Flowers before – I folded them ages ago!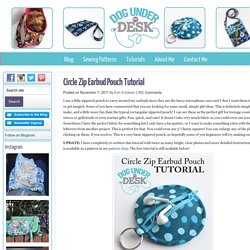 UPDATE: I have completely re-written this tutorial with all new photos and better instructions and it is available as a licensed pattern in my pattern shop. The free tutorial for personal use is still available below! I use a little zippered pouch to carry around my earbuds since they are the fancy microphone ones and I don't want them to break or get tangled.
DIY $5 Flower Vase! |
So, I finally just changed all the burnt out light bulbs in my house. So now my left with old light bulbs and being the environmentalist I am, I do not want to throw them out. I want to make art with them! So I was looking at different crafts and I came across this vase.
Craft Ideas on 3 Levels | Hobbies On A Budget
Since the new year has started I've been trying to think of ways to be more kind to my self.
Jessica of Wednesday Inc shows us how to make those gorgeous twine chandeliers from the inspiration shoot she shared with us this morning.