Spa
Spas and Spa Resorts Hotels Retreats and Day Spas at Spa Index Guide and...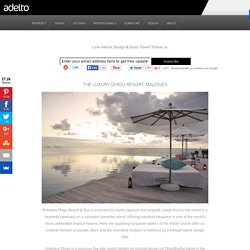 Anantara Dhigu Resort & Spa is nestled on Dhigu island in the South Malé Atoll, surrounded by tranquil turquoise waters, this is a resort where relaxation is guaranteed. Each private villa, furnished with luxury furniture , has it`s own stretch of pristine beach, providing a fantasy private sanctuary in the tropics. The 9 luxury restaurants on the resort offer a range of gastronomic food created by high-grade chefs and the kitchen staff.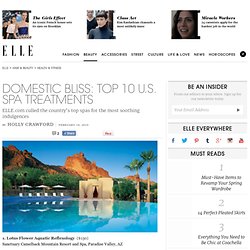 1. Lotus Flower Aquatic Reflexology ($150) Sanctuary Camelback Mountain Resort and Spa, Paradise Valley, AZ One dip in the Sanctuary Spa's heated outdoor Watsu pool and you'll achieve the ultimate relaxation. As you float weightlessly for an hour, a therapist gently manipulates and stretches your body to release tension and blockages, focusing on reflex points in your hands, feet, and ears. Book an after-dark time slot to enjoy the twinkling desert sky. 2.