Celebrity photos
- StumbleUpon. Celebrity Twin Siblings - iVillage. Movie Icons Overlayed | Madbite - StumbleUpon.
Now and then. Amusing 12 celebrity photos via LIFE magazine. Funny Celebrity Photographs : trfling. 10 Non-Traditional Celebrity Engagement Rings - InStyle Weddings - Celebrity. The moment you realize... - StumbleUpon. Photographer Martin Schoeller. Famous Hollywood Celebrities With Their Cameras. 3 Flares Facebook 0 Twitter 0 Google+ 1 StumbleUpon 0 Pin It Share 2 2 3 Flares × This famous Hollywood celebrities photos were caught with their cameras, during commercial film, on their vacation or an image to create during a photoshoot.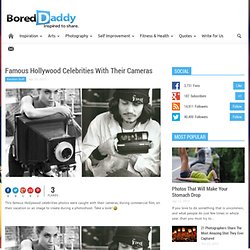 Take a look! George Harrison with a Nikon F, Kodak Retina IIS and Rolleiflex cameras. Liz Taylor with Rolleiflex Camera.
The 8 Best Instances of Bill Murray Being Awesome with his Fans from Look What I Found. Meeting-of-the-greats.png from meanspirited.net. Celebrity Yearbook Photos - iVillage. When beautiful actors play real people list. Top 10 Celebrities Who Don't Need a Mask This Halloween : Celebrity Smack: Gossip and Entertainment Blog. Halloween Costumes - Celebrity Halloween Costumes at WomansDay.com. Most stars already go above and beyond the average person when it comes to style.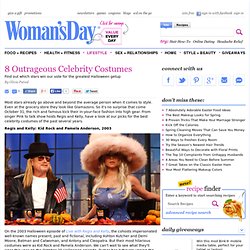 Even at the grocery store they look like Glamazons. So it's no surprise that come October 31, the rich and famous kick their in-your-face fashion into high gear.
---