Celebrities
ElizabethBanks.com.
Celebrity profiles. Not in front of the corgis! A new book reveals the intriguing secrets of royal life. No one knows more about the Royal Family than their 1,200 staff.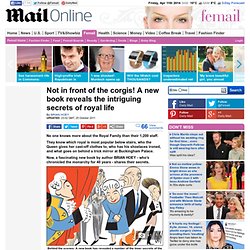 They know which royal is most popular below stairs, who the Queen gives her cast-off clothes to, who has his shoelaces ironed, and what goes on behind a trick mirror at Buckingham Palace. Now, a fascinating new book by author BRIAN HOEY - who's chronicled the monarchy for 40 years - shares their secrets. Behind the scenes: A new book has revealed a number of the inner secrets of the royal family, from how one servant has to iron Charles' shoelaces to the correct protocol for using the Buckingham Palace swimming pool Roll of honour When President Obama arrived at Buckingham palace for a state visit in May, he was astounded by the attention to detail. The Handsome Mens Club &Video.
Celebrity deaths. Celebrity photos. Fantastic Celebrity Caricature Illustrations. Fantastic Celebrity Caricature Illustrations Caricatures : A caricature can refer to a portrait that exaggerates or distorts the essence of a person or thing to create an easily identifiable visual likeness.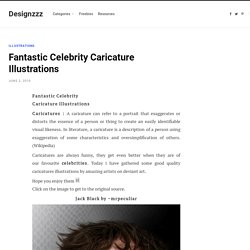 In literature, a caricature is a description of a person using exaggeration of some characteristics and oversimplification of others. (Wikipedia) Caricatures are always funny, they get even better when they are of our favourite celebrities. Today i have gathered some good quality caricatures illustrations by amazing artists on deviant art. #OccupySkankStreet - Celebrity Pictures, Lol Celebs and Funny Actor and Actress Photos - ROFLrazzi. Most Upvoted 407 votes Not sure if I'm ready for this!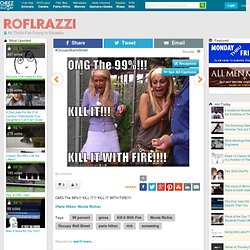 256 votes. Wow&8230;The 101 Dalmatians Robbers Were Doctor House and Arthur Weasley | Zooey Deschanel, Joseph Gordon-Levitt Sing What Are You Doing New Years Eve? It didn't work out so well for their characters in "500 Days of Summer," but Joseph Gordon-Levitt and Zooey Deschanel have gotten together to make the world's collective heart melt once again.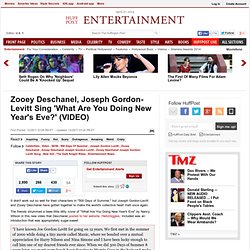 The friends strummed a twee little ditty cover of "What Are You Doing New Year's Eve" by Nancy Wilson in this new video that Deschanel posted to her website, HelloGiggles. Included was an introduction that was appropriately sugar-sweet: Golden Globes: The Artist Leads Pack; Bridesmaid's Kristin Wiig Nominated, Melissa McCarthy Snubbed. By Radar Staff The Artist lead the pack as Golden Globe nominations were announced in Los Angeles Thursday, but in one of the surprises, Bridesmaids star Kristen Wiig received a nomination while her co-star Melissa McCarthy – considered a shoo-in for her hilarious turn – was snubbed.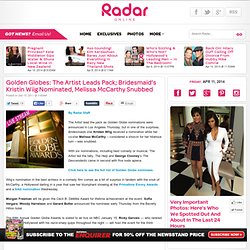 With six nominations, including best comedy or musical, The Artist led the tally. The Help and George Clooney's The Descendants came in second with five nods apiece. Celebrity Mansions.
---