assholes
Get flash to fully experience Pearltrees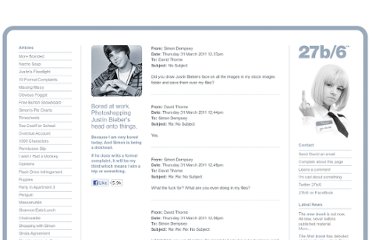 From: Simon Dempsey Date: Thursday 31 March 2011 12.37pm To: David Thorne Subject: No Subject Did you draw Justin Biebers face on all the images in my stock images folder and save them over my files? From: David Thorne Date: Thursday 31 March 2011 12.44pm To: Simon Dempsey Subject: Re: No Subject Yes.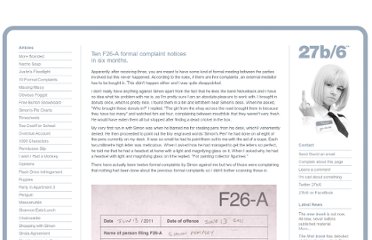 Apparently after receiving three, you are meant to have some kind of formal meeting between the parties involved but this never happened. According to the rules, if there are five complaints, an external mediator has to be bought in. This didn't happen either and I was quite disappointed.
From Mike Partlow to *********@*********.org : Hey, I couldn't help but notice your ad looking for a Comanche. I don't have one, but seeing as it is such a rare car I figured I'd help you out and put you in touch with a friend of mine who is selling his. Would you like his contact information?