Music
The Waiting
Track Name: Great Green World Title : GREAT GREEN WORLD Artist : The Waiting Album : Tillbury Town [1991] Written by Brad Olsen and Todd Olsen I've got a job it's a pretty good job I work hard to earn my pay Think about the money that I'll make this week I'll store it up, I'll save it away Hold me tight Feel like a black speck in a corporate swirl Hold me tight I'm a red man in a Great Green World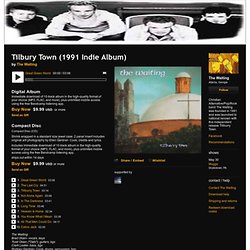 Sanctus Real Official Website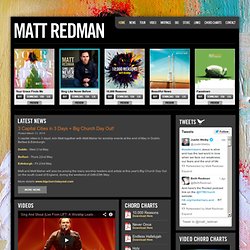 3 Capital Cities in 3 Days + Big Church Day Out! Posted March 13, 2014 3 capital cities in 3 days! Join Matt together with Matt Maher for worship events at the end of May in Dublin, Belfast & Edinburgh.
Welcome to MattRedman.com
Apr 7th Mar 31st Register today for LIFT: A Worship Leader Collective May 8-9 for $79! The price increases tomorrow - April 1! http://bit.ly/1gOOONh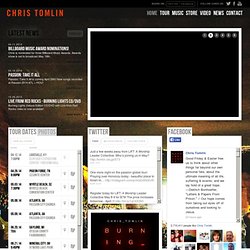 Chris Tomlin - Home
Casting Crowns | Official Artist Site :: New Album "Come the the Well" Available Now
Todd Agnew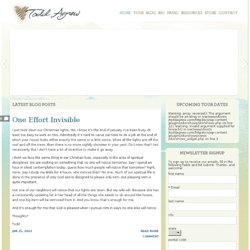 Unexpected Help We just moved, as many of you know. We left our old house clean and did the repairs the buyers asked for. We even left them a few bonus things, mostly things we didn't want.
Third Day : Official Website