iPhone
Free iPhone Ringtones: Loud And Clear. iPhone App Recommendations. Every week we select a new iPhone, iPod Touch and/or iPad app to be our featured app of the week.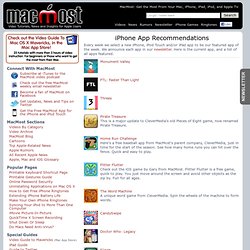 We announce each app in our newsletter. Here is the current app, and a list of all apps featured. Best iPhone Apps. Download the Lab's iPhone app. The world of journalism is changing faster than ever.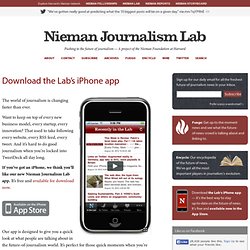 Want to keep on top of every new business model, every startup, every innovation? That used to take following every website, every RSS feed, every tweet. And it's hard to do good journalism when you're locked into TweetDeck all day long. iPhone apps.
---