Hardware and Software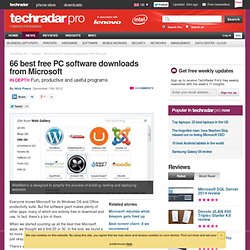 Everyone knows Microsoft for its Windows OS and Office productivity suite. But the software giant makes plenty of other apps, many of which are entirely free to download and use. In fact, there's a ton of them. When we started counting up all the best free Microsoft apps, we thought we'd find 20 or 30. In the end, we found a lot more.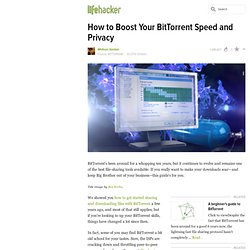 BitTorrent's been around for a whopping ten years, but it continues to evolve and remains one of the best file-sharing tools available. If you really want to make your downloads soar—and keep Big Brother out of your business—this guide's for you. Title image by Ben Krebs.
How to Boost Your BitTorrent Speed and Privacy
Ultimate Guide for Speeding Up your Windows 7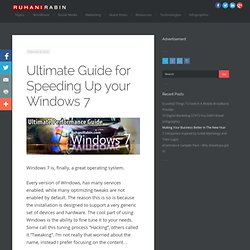 Windows 7 is, finally, a great operating system.
TweakHound
Tweaks
We're big fans of hacking the Windows Registry around here, and we've got one of the biggest collections of registry hacks you'll find.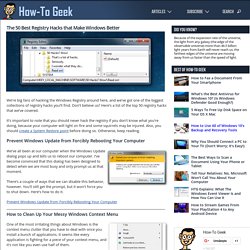 Tech Support Help and Computer Hardware Expert Forums
Software | Populair.eu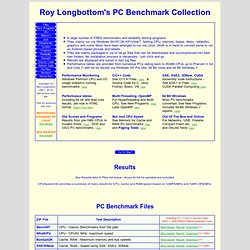 Roy Longbottom (born 1935) joined an organisation that later became the Central Computer and Telecommunications Agency (CCTA), the British Government computer purchasing department, in 1960. He was initially a technical consultant on computer reliability.
Roy Longbottom's PC Benchmark Collection - Free PC Benchmarks
Overclockers: The Performance Computing Community for Overclocking Hardware and How to Overclock Information
Portable | nedwolf.com
The best completely Free Windows Software - Freeware.