Comics
2625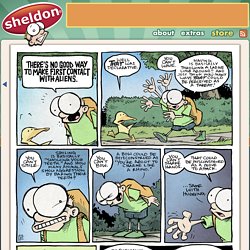 You may remember I wrote a long "State of the Strips" Speech in 2010, assessing how things were going when I reached the 3,000th SHELDON strip. Well, we're now way past the 4,000th strip -- aaaand I've just turned 40 -- so it seems like an excellent time to take stock of how things are going. A new "State of the Strips" Speech for 2014, talking about where things stand, and what my five-year plan is for projects I'm working on:
Sheldon® Comic Strip: Daily Webcomic by Dave Kellett
Saturday Morning Breakfast Cereal
by Wes and Tony
The Store just got some new stuff all up in it! First is the third collection of channelate comics! It's called "You Used to Be Funnier".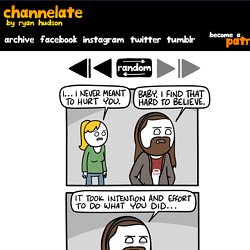 Channelate by Ryan Hudson : Week daily comics - Comics and Cartoons by Ryan Hudson
Savage Chickens - Cartoons on Sticky Notes by Doug Savage
Off The Mark Cartoons - 5000 + off the mark Cartoons by Mark Parisi
Wallpaper du Jour: Afro Numchuck and African Mask I've created two new desktop wallpapers this week, and both are freely available for you to download via my Flickr page. These are pieces inspired by old pulp movie posters.
The PC Weenies - Tech Comics for Sys Admins, IT Professionals, Engineers and Computer Geeks!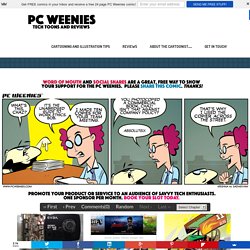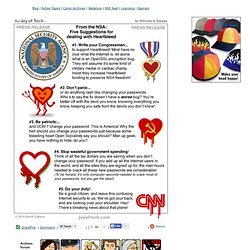 recharging your funnybone's battery.
The Joy of Tech is a comic about technology and pop culture, created by Nitrozac and Snaggy, and updated three times a week. We like to feature the people and events that are making today's tech news. We've been making comics on the web since early 1999, and The Joy of Tech is now in its 12th year. We're very proud to be featured regularly on places like re/code (from the people formally known as AllThingsD), and Folha in Brazil, and Mashable!
Fredo and Pidjin. The Webcomic
The Mouse Trap - It's Finally Back Up!
Abstruse Goose