Product Design
Juice Boxes. September 25, 2010 | 8 Comments Designed by Yunyeen Yong | Country: Australia "Jooze is a fictional company that manufactures fresh fruit juices, catered especially to kindergarten and primary school students.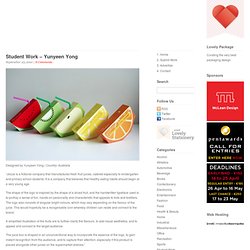 It is a company that believes that healthy eating habits should begin at a very young age. Tangga House (Guz Architects) Guz Architects are a Singapore based design company who are renowned for creating beautiful modern homes which give the inhabitants the opportunity to live in harmony and comfort with nature.
After the popularity of our recent article – Sky Garden House , which was also designed by Guz Architects, we decided to bring you more of their high quality work. Named the Tangga House, and completed in 2009, the 7,663 square foot residence is located in Holland Village, an elite district of Singapore that is famous amongst the expatriate community. The Fish House (Guz Architects) The Fish House, by world renowned Singapore based Guz Architects, is so named due to its proximity to the sea.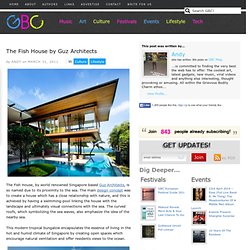 The main design concept was to create a house which has a close relationship with nature, and this is achieved by having a swimming-pool linking the house with the landscape and ultimately visual connections with the sea. The curved roofs, which symbolizing the sea waves, also emphasize the idea of the nearby sea. This modern tropical bungalow encapsulates the essence of living in the hot and humid climate of Singapore by creating open spaces which encourage natural ventilation and offer residents views to the ocean. This article has been tagged in the following... Modular chair. Maze Door Lock. Stove Design.
---